16 Mar 2023
Two in a row: 'Huge achievement' as Durham crowned Men's Super League champions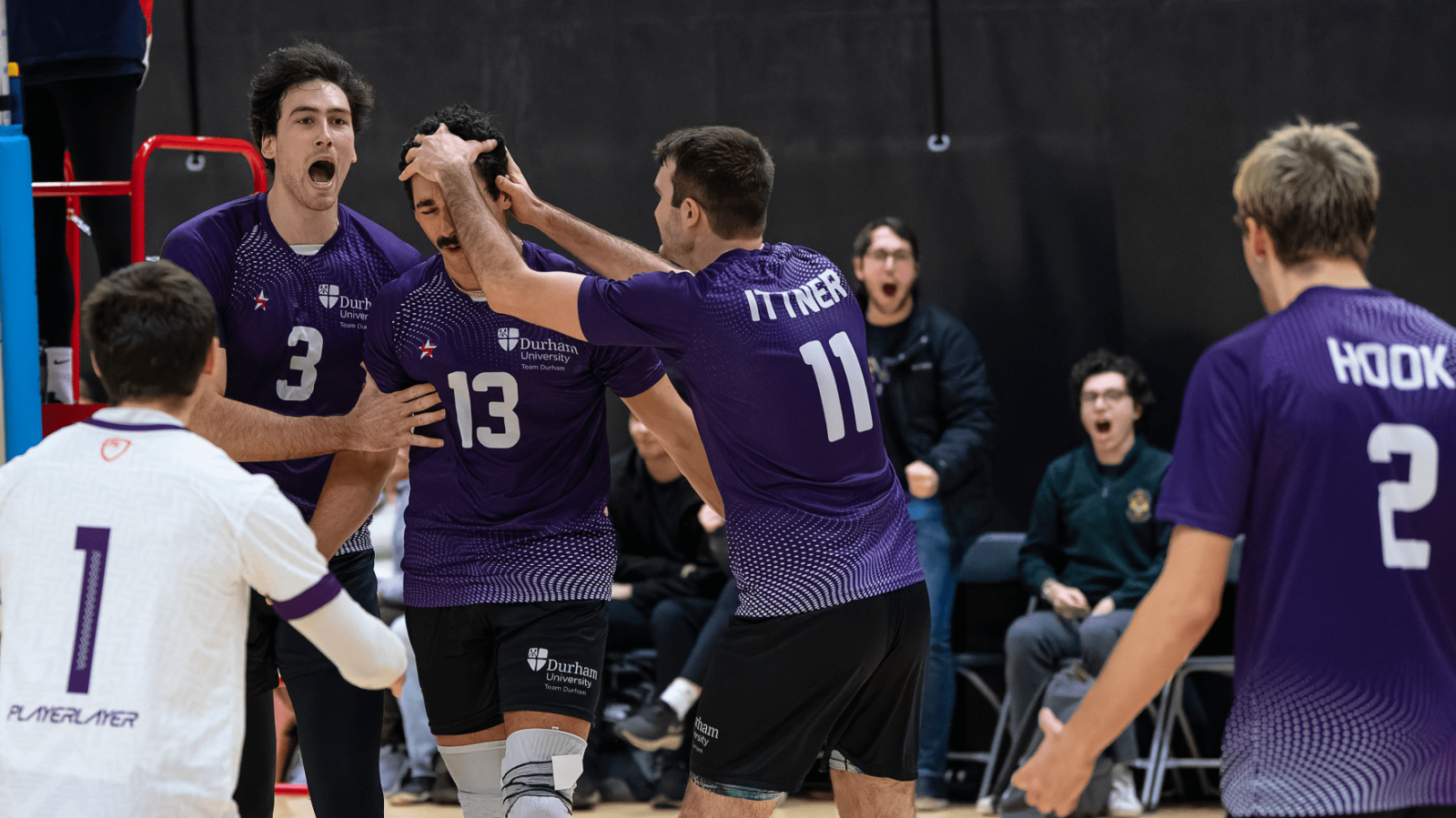 Durham Palatinates were crowned champions of England for the second year running after beating closest rivals IBB Polonia 3-1 (25-19, 25-19, 24-26, 25-16) on Saturday.

The victory left IBB Polonia trailing the league leaders by 12 points with only three games remaining, confirming Durham as Super League champions.
"It has been a remarkable season for Durham Men this year," said Head Coach Paul Welsh.
"Dave Goodchild [Head of Volleyball] yet again did an outstanding job of recruitment and the guys he brought in have shown exceptional commitment to the programme."
Another win followed just a day later for the university outfit, who dispatched Richmond Docklands 3-1 to further add to their points tally.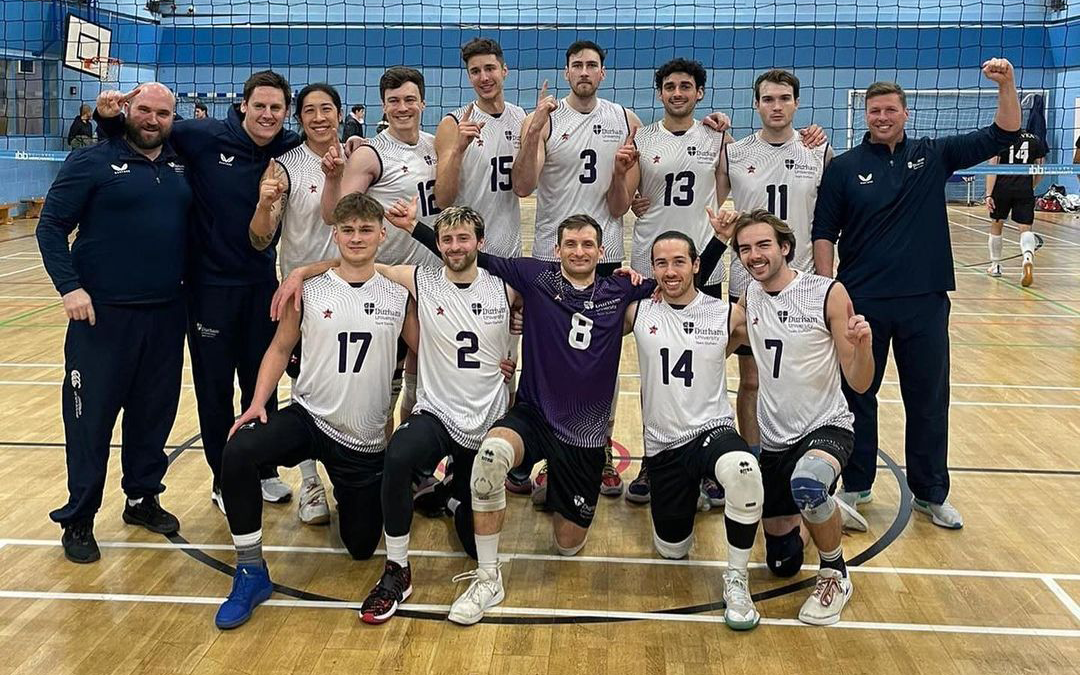 A winning weekend summed up an incredible Super League season for the reigning champions, who have lost just once and dropped only 10 sets across the campaign so far.
"They have worked hard all year in both training and conditioning which has shown with the results on the court," said Paul on his squad for the 2022/23 season.
"To be able to win the Super League with games to spare is always a huge achievement. The standard of the Super League this year has been high, so to come out on top is always pleasing.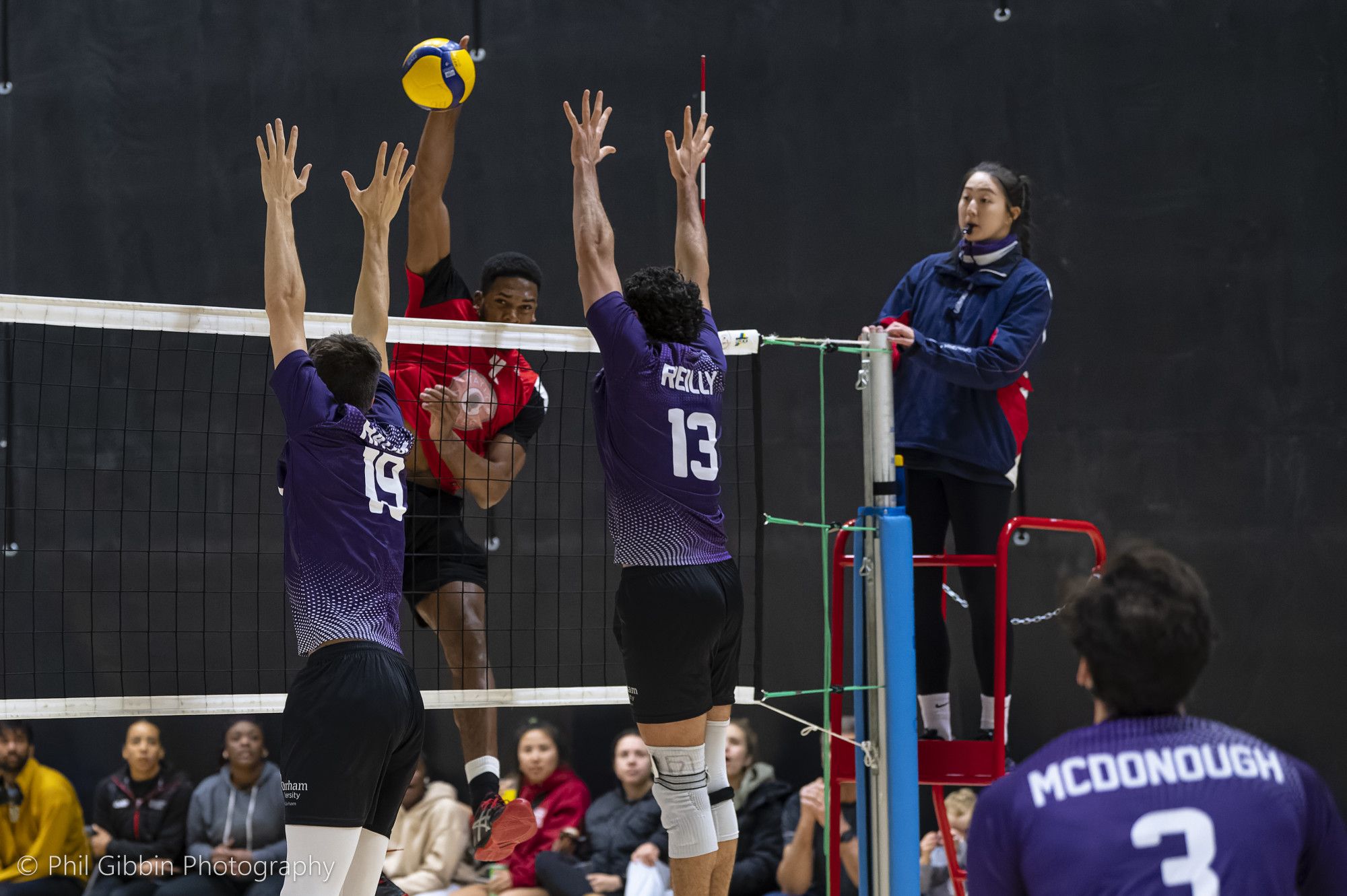 "I'm delighted for the guys and the title of being Super League champions is the minimum they deserve," added the Head Coach.
"The way the 12 lads have stuck together throughout the season is a testament to their character, and it wouldn't have been possible without the commitment of the players, coaches and support staff."
Durham's Men have gone from strength to strength in recent years, winning the National Cup in 2019 before achieving their first Super League title in 2022, after finishing runners up in the previous two seasons.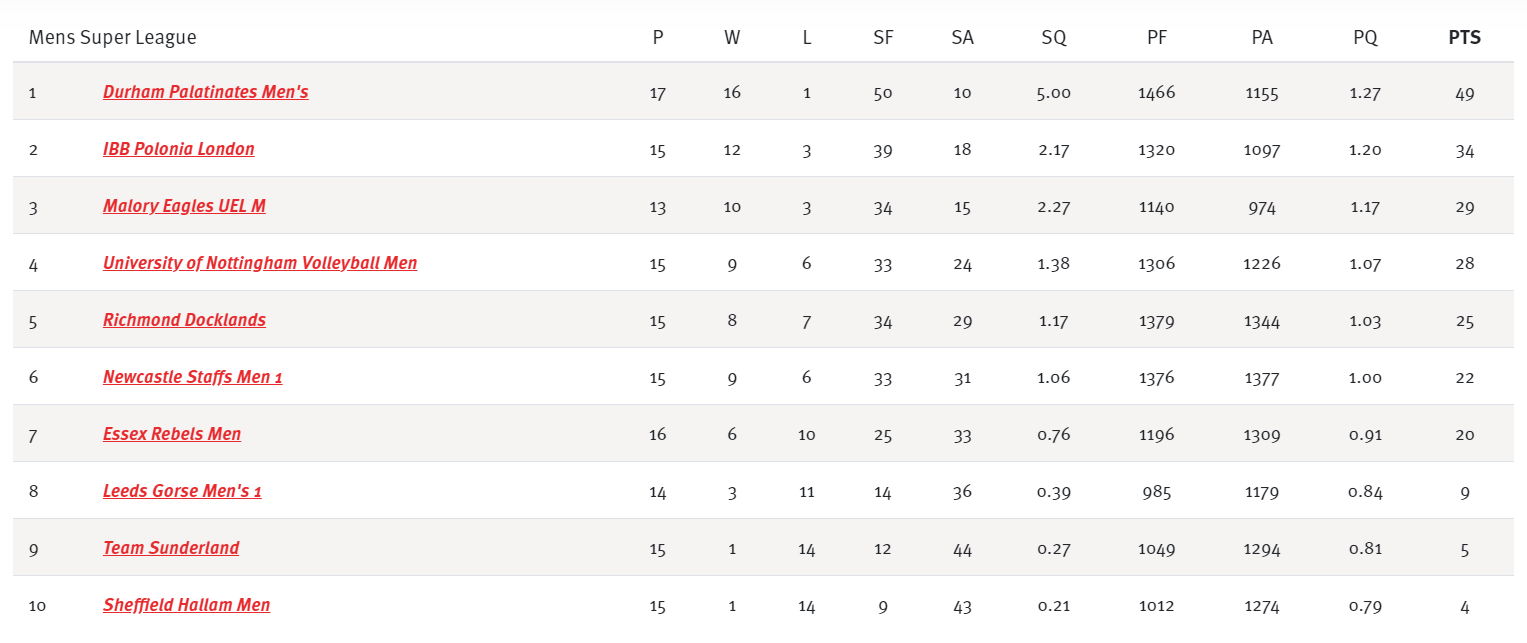 And Sam Sorsky, President of Durham University Volleyball Club, says the club has never been in a better position.
"This year we have recruited some truly outstanding players and played the most exciting volleyball I have ever seen, so to bring an end to the season with this achievement truly rounds off the year in a great way," he reflected.
"The culture that Dave [Goodchild] and I wanted to promote this year was defined by success. All six teams within the club have the expectation to perform and it is something they all accept every time they step on court. Winning two Super Leagues in a row is something we cherish and is a credit to the hard work of Dave, Paul [Welsh] and Ross Enfield [Assistant Coach].
"This season has been the club's most successful, both on and off the court. As a club we have never been more involved in both the local and wider volleyball communities and spectatorship across all home games has never been higher.
"I hope our club can become a bastion of volleyball for the people of the North to be proud of."

One more game remains in 2022/23 for the Palatinates, with Newcastle Staffs travelling north on Saturday 18th March as Durham look to end their Super League campaign with yet another win.