Beach volleyball was one of the star attractions of the 2022 Commonwealth Games.
Javier Bello & Joaquin Bello and Jess Grimson & Daisy Mumby represented Team England in beach volleyball at the Birmingham 2022 Commonwealth Games. They earned their places in the competition by winning our Commonwealth Games Selection Tournament earlier in the year.
The teams played in a spectacular 4,000-seat beach volleyball arena at Smithfield. The concrete canvas was transformed into a bustling festival site where fans were met with 'have a go' volleyball activities to test jump height and spiking speed. Adjacent to the site was the 3v3 basketball and 3v3 wheelchair arena.
This urban setting was a stark contrast to the golden sands of Australia from the 2018 Games but provided a fitting backdrop for this young and vibrant sport.
With explosive movement, masterful ball control and intense drama on court and a party-like atmosphere off it, fans were in for a treat as the biggest beach volleyball competition since London 2012 arrived at Smithfield.
Both England teams did their country proud, fighting hard throughout the whole competition. Javier and Joaquin soared to victory, winning bronze medals, a landmark day for the country. Jess and Daisy played their hearts out and finished in 5th place.
Commonwealth Games beach volleyball fixtures and results
Beach volleyball starred on 9 out of 11 days of spectacular sporting action at the 2022 Commonwealth Games. The Games' opening ceremony was on Thursday, 28th July and two days later the first athletes stepped out onto the beach volleyball courts. Beach volleyball continued right through the Games until its climax on Sunday, 7th August, the penultimate day of the Commonwealth Games, when the battle for bronze, silver and gold medals climaxed.
Team England games
During the pool stages there was a Team England match on every single day, with the men's team kickstarting the action.
Men's pool results:
Saturday, 30th July, 14:30: England vs Tuvalu - 2-0 (21-10; 21-12)
Monday, 1st August, 15:30: England vs Cyprus - 2-0 (21-11; 21-18)
Wednesday, 3rd August, 20:00: England vs New Zealand - 0-2 (19-21; 16-21)
Women's pool results:
Sunday, 31st July, 20:00: England vs the Solomon Islands - 2-0 (21-10; 21-6)
Tuesday, 2nd August, 20:00: England vs Scotland - 2-0 (21-17; 21-15)
Thursday, 4th August, 20:00: England vs Vanuatu - 0-2 (9-21; 19-21)
The knockout stages began on Friday, 5th August.
Men's quarterfinal: Friday, 5th August, 16:30 England vs Gambia - 2-1 (21-16; 20-22; 15-12)
Women's quarterfinal: Friday, 5th August, 20:00 England vs New Zealand 0-2 (13-21; 15;21)
Men's semifinal: Saturday, 6th August, 16:00 England vs Canada - 2-1 (21-15; 13-21; 7-15)
Men's bronze medal match: Sunday, 7th August, 15:00 England vs Rwanda - 2-0 (21-11; 21-12)
Our Time To Shine:
Volleyball's Birmingham 2022 legacy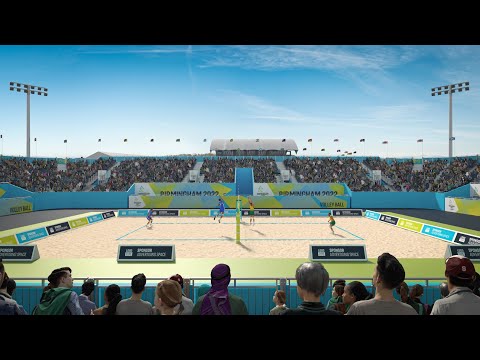 Previous Commonwealth Games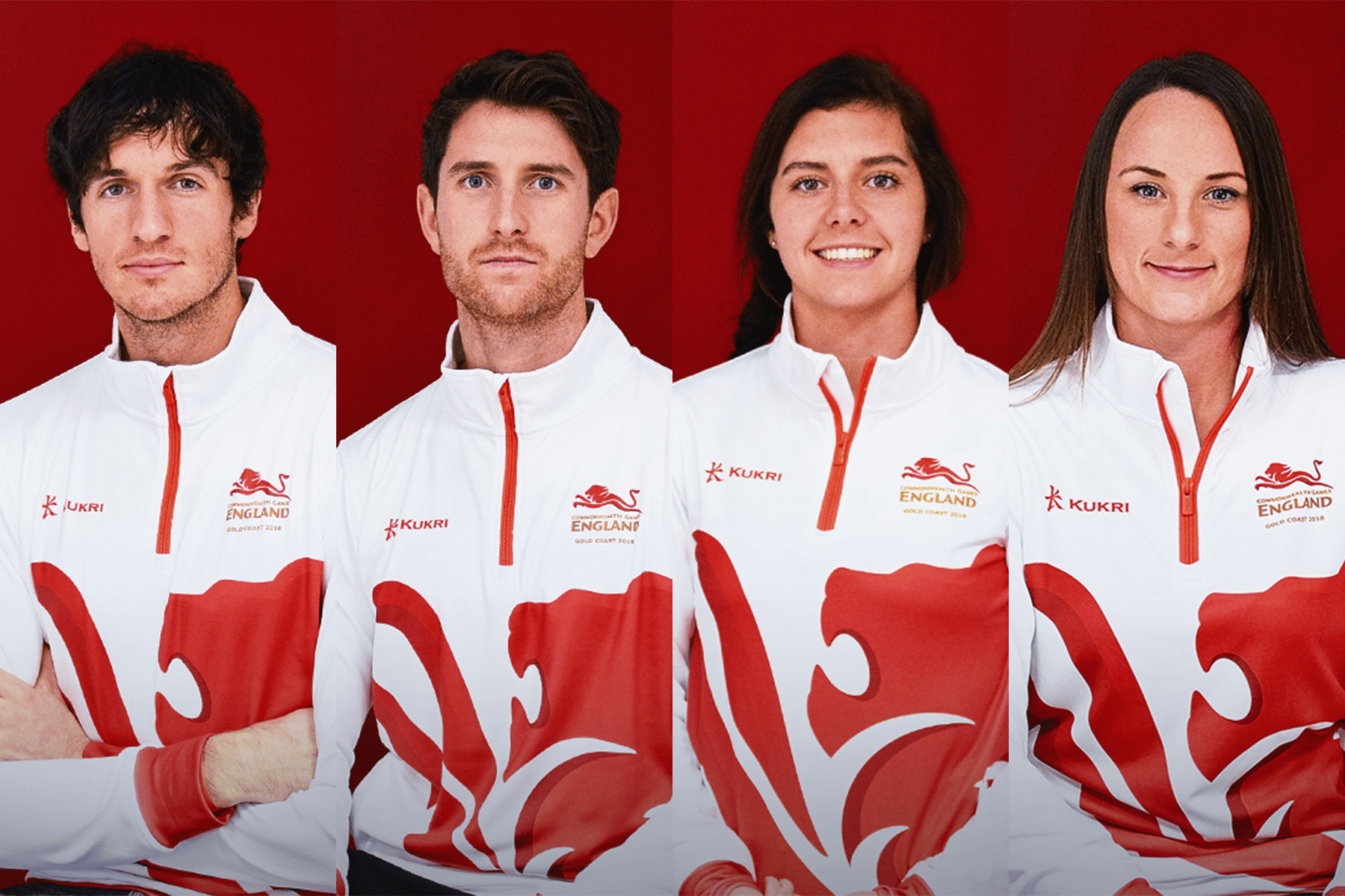 Chris Gregory, Jake Sheaf, Jess Grimson and Vicky Palmer represented England in the inaugural Commonwealth Games beach volleyball contest back in 2018 on Australia's Gold Coast.
Playing in front of 4,000 spectators at the Coolangatta Beachfront venue, the women's team were beaten by would-be bronze medalists Vanuatu in a thrilling 3 setter in the quarter-finals. The men went one stage further and fired England into the semi-finals only to be stopped by Australia, the eventual gold medalists. They lost to New Zealand in the bronze medal match.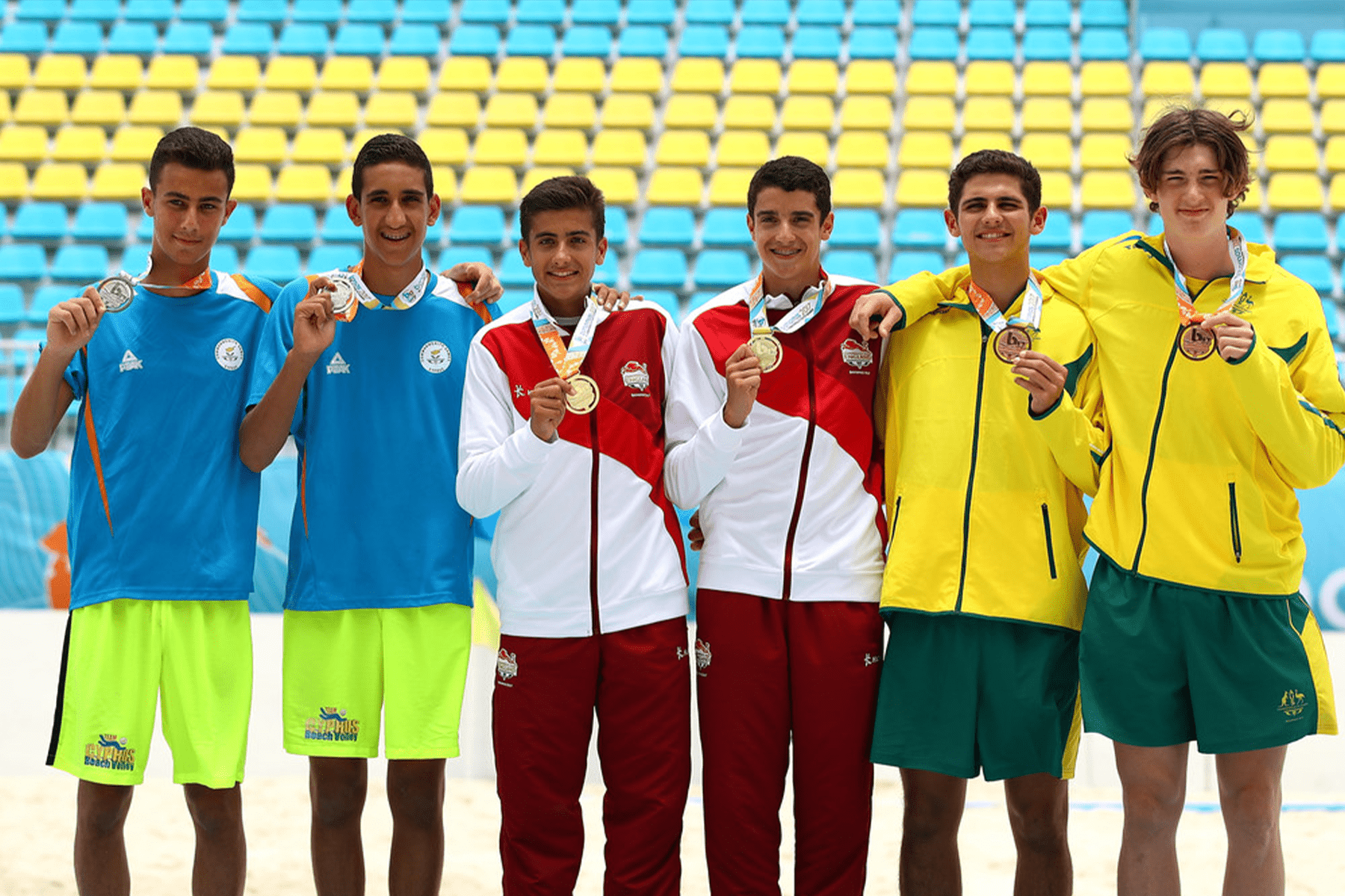 Bahamas 2017
(Youth Games)
Javier and Joaquin Bello helped England to top the 2017 Commonwealth Youth Games medal table by claiming Team England's first ever gold medal in beach volleyball at any level. Ellie Austin and Yasmin Kaashoek finished a very respectable fifth-place in the women's competition.