Senior Women
Jessica Grimson and Daisy Mumby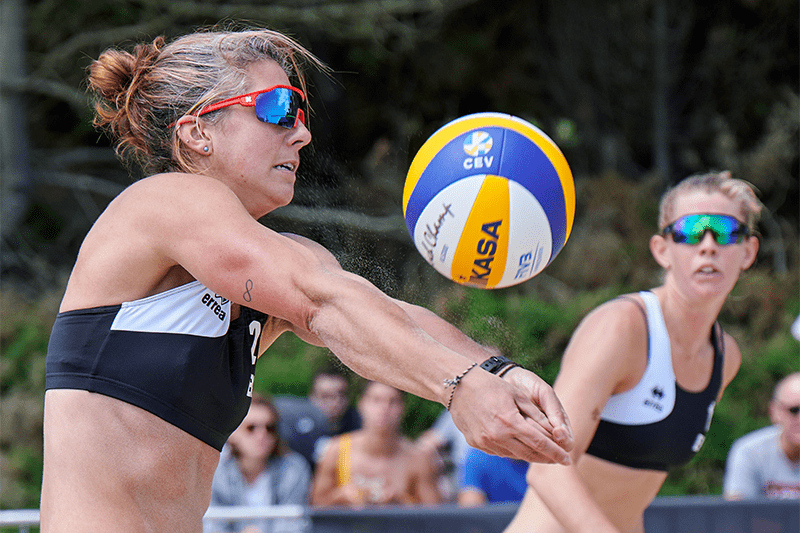 Jess and Daisy teamed up at the start of 2020. Beforehand joining together, Jess picked up a World Tour bronze medal, several top 10 finishes and competed at the 2018 Commonwealth Games. Daisy has carved out an unconventional path to the national team. A talented recreational player, she was encouraged to take beach volleyball more seriously in recent years and the move has paid dividends. The duo finished joint winners of the Commonwealth Games Funding Tournament without dropping a set and were finally able to make their World Tour debut in late 2021, qualifying for the 2nd round in a 4* event. They represented England at the 2022 Commonwealth Games, impressing home crowds on their way to the quarter-finals. In preparation for the Games, they also won gold at the NEVZA Beach Championships - the first medal of any kind for a senior women's team at NEVZA beach competitions.
Katie Keefe and Isabelle Tucker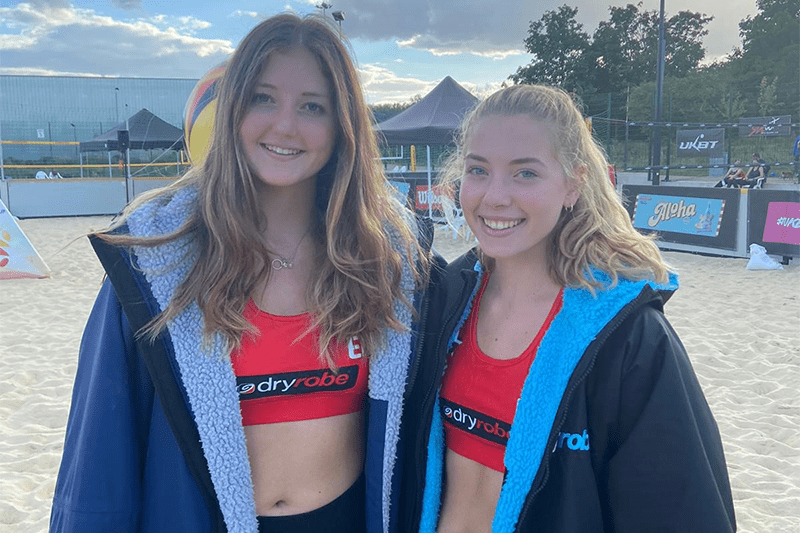 Volleyball prodigies Katie and Isabelle showed that even as teenagers they are already amongst England's best after finishing as joint winners of the 2021 Commonwealth Games Funding Tournament. The pair finished 4th in the 2021 European Small Nations Championships, 9th in the 2020 U18 CEV European Championships and both medalled in the 2019 NEVZA Championships: U19 gold for Katie and U17 bronze for Isabelle. Isabelle made her FIVB World Tour debut in 2021 and together they won gold at a 2022 Small Countries Association Zonal tournament in Scotland. Both are currently on beach volleyball scholarships in the USA.
Alana Snow and Victoria Palmer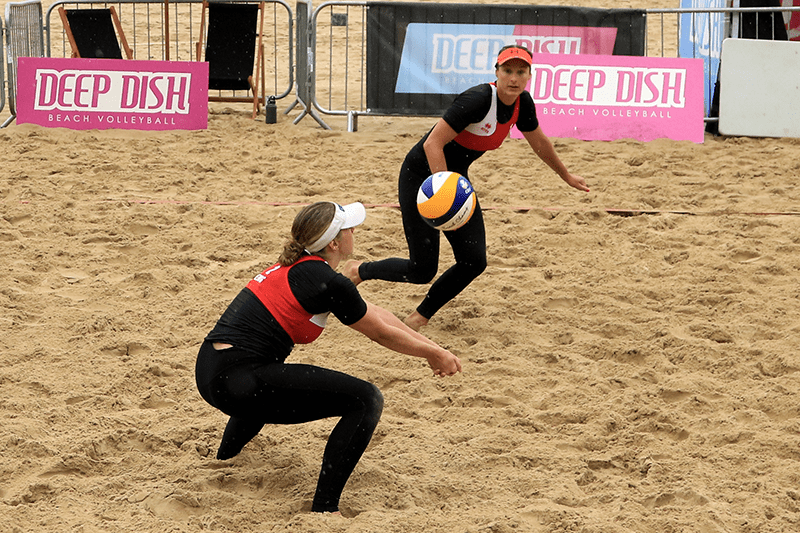 Vicky narrowly missed out on Team GB's London 2012 volleyball team and is one of the most experienced athletes in the national team. A World Tour bronze medal, a 5th-placed finish at the 2018 Commonwealth Games and 4 UK national beach volleyball championships have been the standout achievements of her 15-year career on the sand. New partner Alana is a talented multi-sport athlete who also represents Great Britain in softball. Their World Tour debut came in late 2021 at a 4* event in Itapema, Brazil.
Yasmin Bushnell and Lauren Huggins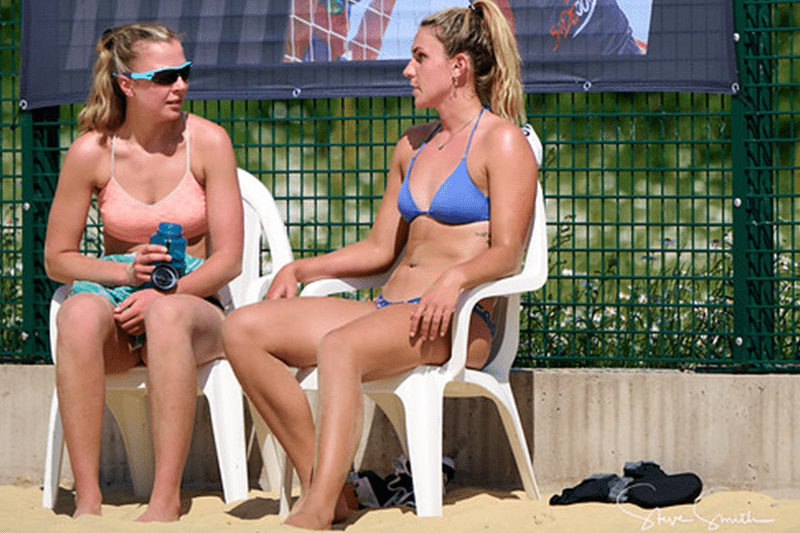 Talent Pathway athletes Yasmin Bushnell (nee Kaashoek) and Lauren Huggins have a wealth of experience representing England at junior level. Yasmin played in the Commonwealth Youth Games in 2017 and, despite a tough draw, secured a well-earnt 5th place finish. She has senior caps with the England volleyball team and was part of the young squad that finished 2nd at the 2020 Novotel Cup. Lauren is a beach volleyball scholar at Houston Baptist University in the States. She had an outstanding 2021, winning every award available as her team were crowned Southland Conference Champions, a huge accolade in the USA.
Anaya Evans and Ellie Austin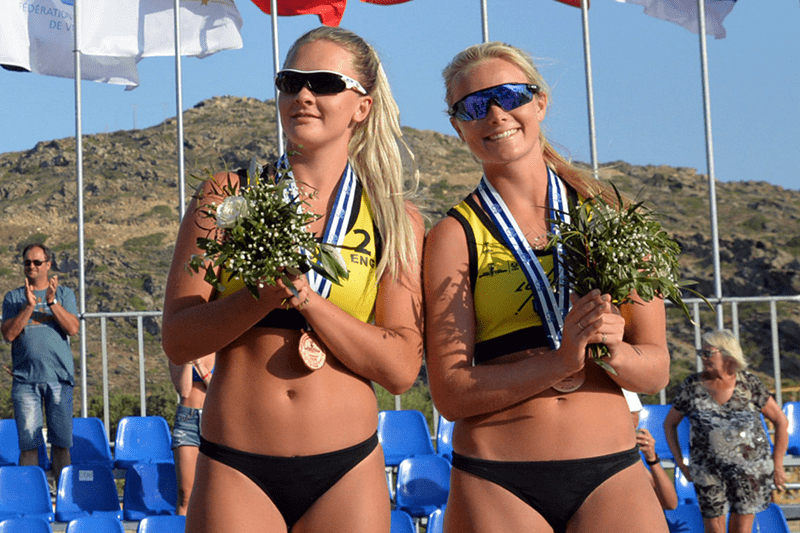 Anaya and Ellie are both currently in the USA on beach volleyball scholarships. Anaya is the number one pairing for Grand Canyon, ranked 6th nationally, while Ellie is the third pairing for Florida Atlantic, which is ranked 14th. On their World Tour debut back in 2019, the pair bagged an historic bronze medal for England after starting the draw as a reserve team and making their way through single-elimination qualifiers. What made the achievement sweeter was that it was 20 years since England had won a medal at an FIVB senior event – and it was Ellie's mum, Denise, who had won that medal.
In recent times, Anna Keefe has also flown the flag England at a senior level by coming in as a late replacement during the Commonwealth Games Funding Tournament. Gaia and Lisa Canevari and Sofia Nicholson and Alice Brand also competed for the chance to represent England at Birmingham 2022.