Play Sitting Volleyball
What is Sitting Volleyball?
Don't be fooled by the name, Sitting Volleyball is far from stationary! It's fast-paced and, despite the court being smaller, the net lower, and the players closer together, requires agility of thought as well as movement.
While the game appears similar to other versions of Volleyball, there are some subtle differences, including: being able to block the serve and the requirement to have one buttock or an extension of the torso in contact with the floor when touching the ball. As it is an adapted version of the indoor game, it means disabled players can also participate which makes it one of a small number of sports that is truly inclusive.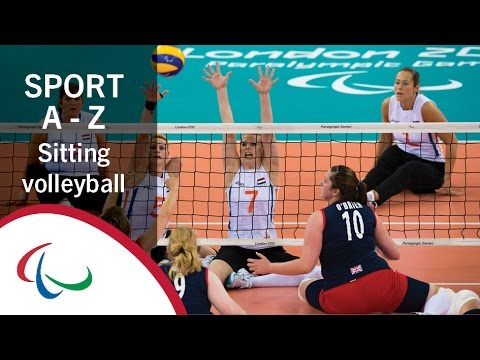 Sitting Volleyball in England
At the Paralympics, the highest competitive outlet for international Sitting Volleyball, the sport is played between same-sex teams of athletes with qualifying disabilities. However, at club level in England, Sitting Volleyball is played between mixed-sex teams of disabled and non-disabled players – making it an incredibly inclusive sport!
The premium competition in England is the Sitting Volleyball Grand Prix. Split into two tiers, it sees teams from each group play in five round-robin format events throughout the season. League standings decide who plays in the semi-finals before a climactic final to crown the champion.
There is also an annual Sitting Volleyball Cup, which provides an additional competition for teams competing in the Grand Prix but also enables any sides who wish to take part in a one-off event to have a go. Both the Grand Prix and Cup strike the perfect balance of friendly but competitive rivalry played in a supportive and encouraging environment.
On the international scene, Great Britain has a men's and women's Sitting Volleyball team. There is also a UK team that competes at the Invictus Games, a multi-sport event created by Prince Harry for wounded, injured or sick armed forces personnel.