13 Jun 2022
Volley3s Festival: enter your team now!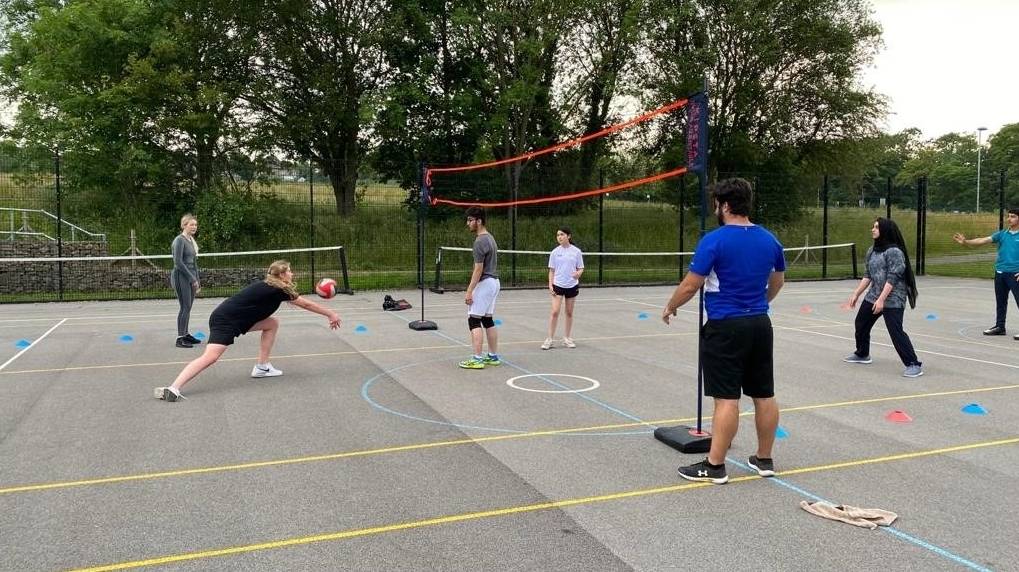 Volleyball England is organising a new Volley3s Festival for U13 players currently in Year 8 or lower at school.
This is a fantastic opportunity for these young boys and girls to play some games and enjoy our sport.
The festival will be held on Sunday 10th July 2022 at the National Volleyball Centre in Kettering, from 10am until 5pm.
Game format:
3v3 (maximum 5 players per team)
Played inside badminton courts
3 sets of 8 minutes
There will be two competitions running: a boys' and a girls' competition. A maximum of 24 teams can enter, with a maximum of 2 teams per club or school, in each competition.
If there are 24 teams in the competition, each team will play 7 games in the day!
Girls will referee boys' games and vice versa as the 2 genders will alternate on the courts.
The coaches will not be on the court side (to preserve space) but will be able to speak to the players between games.
Entry process and payment:
The first 24 boys' and girls' teams to enter will receive a link for payment details, all other teams will be added onto a waiting list. The entry order is determined by the date and time the online form is completed and submitted.
Entry deadline – 21st of June 2022 at 23:59
Cost: £15 per team
Payment:
Available from 22nd of June 2022 on VolleyZone. A link will be sent to the first 24 teams to enter.
Deadline for payment 26th of June 2022 – If not received by this date, your entry will be forfeited and offered to a team on the waiting list.
If you want to be a part of the Volley3s Festival, enter your team here.
Looking for volleyball equipment for your school?
Take a look at our partners, Bishop Sports, who can provide for all of your volleyball kit needs.
Photo: West Riding Volleyball Club