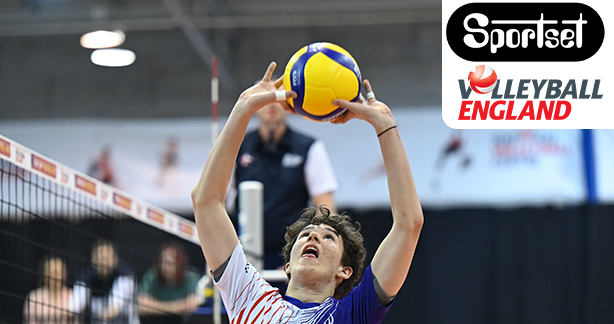 We are proud to announce a renewal of our major partnership with volleyball specialists Sportset.  
Under the terms of the new agreement, Sportset – the sole UK distributor of Mikasa volleyballs – has been named as the official ball supplier to Volleyball England.  
From the 2022/23 season, Mikasa will become the official ball of the National Volleyball League, Cup Finals, and the senior and junior England volleyball teams. 
In addition, Sportset will supply new Mikasa V200Ws each year for use at the National Volleyball Centre. These brand new FIVB game balls, which made their debut at the Tokyo 2020 Olympic Games, feature a perfectly balanced, 18-panel aerodynamic design that improves ball movement and gives players greater control.  
Volleyball England affiliated clubs will also receive an exclusive discount on Sportset products. 
Sue Storey, CEO of Volleyball England, said: "We are delighted to continued our partnership with Sportset and announce them as our new match ball supplier. This well-established family business is known across the community for its expertise and quality, and so it is a real privilege to work alongside them.  
"Sportset shares our same passion and drive for growing the game, and this investment will help to accelerate that work." 
Adam Walker, Chair of Volleyball England, added: "We are delighted to continued our partnership with Sportset and announce them as our new match ball supplier. This deal follows on from the Errea kit deal announced in late 2021 and is just one of multiple commercial partnerships we are currently developing right now."
Nick Nelmes, Partner of Sportset, said: "Sportset is very excited to be continuing our relationship with Volleyball England and we are looking forward to helping develop and build the sport even further. We have been in the forefront of volleyball equipment design, manufacture, retail and distribution for over four decades.
"When buying from us, players and clubs can feel confident they are dealing with the UK's leading volleyball specialists. We are one of the most respected volleyball suppliers in the UK, Ireland and worldwide, proven by the long track record, working closely with many volleyball governing bodies.
"Importantly we supply equipment for all levels of play, disabilities and age groups, our proven track record and unsurpassed expertise together with our specialist friendly service is unattainable elsewhere. At Sportset we value our customers and are committed to providing a product and service they expect."
 The partnership between Volleyball England Sportset will last until at least December 2024.