9 Apr 2022
Watch live: U15s Grand Prix 3 at the NVC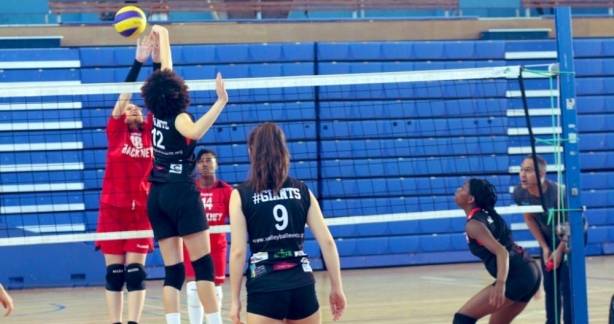 The Junior Grand Prix series comes to a close this weekend as the third U15s event takes place.
Just like the previous Grand Prix events, games will be played locally, across the country. That is except for the top eight teams from the Boys and Girls competitions, who will be showcased in an event at the National Volleyball Centre (NVC).
The teams will arrive ready to fight for the highest possible finish. The top two teams in both the Boys and Girls competitions will win their golden tickets to the Cup Finals weekend.
The top 8 teams in the Boys competition at the NVC are Richmond, Urmston Grammar A, Leeds Gorse, The Boswell School, London Lynx, Newcastle Staffs, Farnborough Devils and Carre's Grammar.
In the Girls competition, the top 8 teams competing at the NVC are Richmond, VBDc, Urmston Grammar A, The Boswell School, Wessex, Urmston Grammar B, Stourbridge and Manchester Marvels.
You will be able to watch the matches live from the National Volleyball Centre via our YouTube Channel:
In the event of a live stream temporarily going offline, please re-visit this page or the Volleyball England YouTube channel for the new link.
Please tag Volleyball England in any social media posts and use the hashtag #JuniorVolleyballGP.
Good luck to all the teams competing this weekend!
Photo: Little Giants Volleyball