25 May 2022
Annual Awards 2022 in partnership with Huck Nets: Nominations open!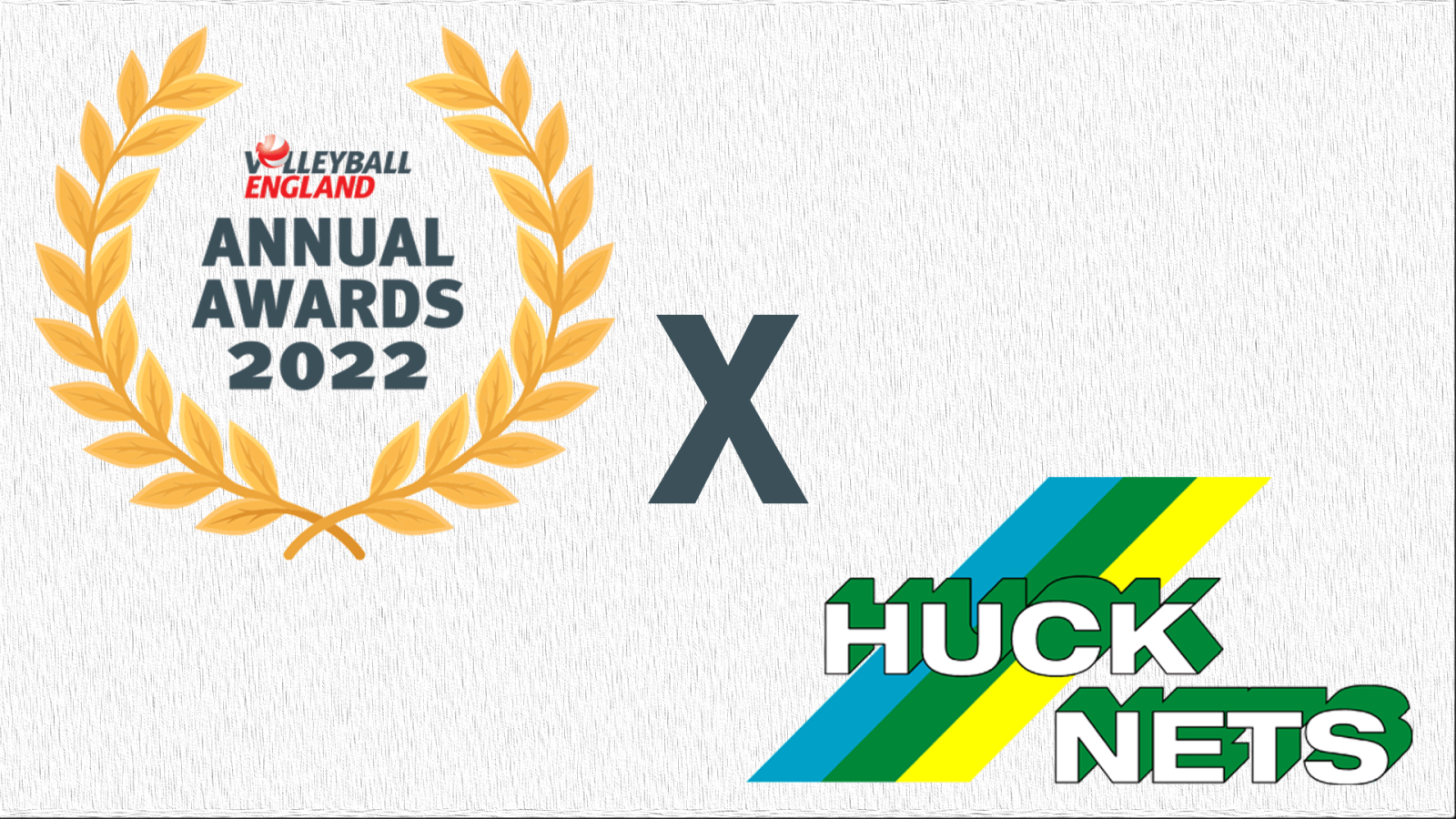 The Volleyball England Annual Awards in partnership with Huck Nets will be held on the 22nd July 2022 through a live, online event. This is our chance to say thank you to all of the hardworking volunteers that keep the sport running throughout the country.
The Volleyball Family is full of hardworking volunteers, from coaches and referees to parents and those working behind the scenes at clubs. Without these super volunteers, volleyball in England would simply not be the same.
If you know someone that works tirelessly to make everyone's volleyball experience the best it can be, then this is your chance to show your appreciation for them. Make sure you nominate them for one of our Awards, and they could be celebrated at this year's Annual Awards.
This year's Award categories are:
Young Coach of the Year
Coach of the Year
Young Official of the Year
Referee of the Year
Young Volunteer of the Year
Volunteer of the Year
HEVO of the Year
Long Service Award
Club of the Year
Serena Morten Safeguarding Award
Peter Wardale Memorial Award
Read the categories and criteria here.
You can make your nominations here. Nominations close on the 15th June.
The judging panel for the Annual Awards includes Jenny Betteridge from Sport England, Kate Hannon from the Women's Sport Collective and Alastair Marks from British Rowing. While Dave Rogers will compère the live event.
Adam Walker, Chair of the Volleyball England Board of Directors, recorded a thank you message to all of the brilliant volunteers in the Volleyball Family. Watch it here.