3 Aug 2022
How to watch the Bello brothers' beach volleyball match vs New Zealand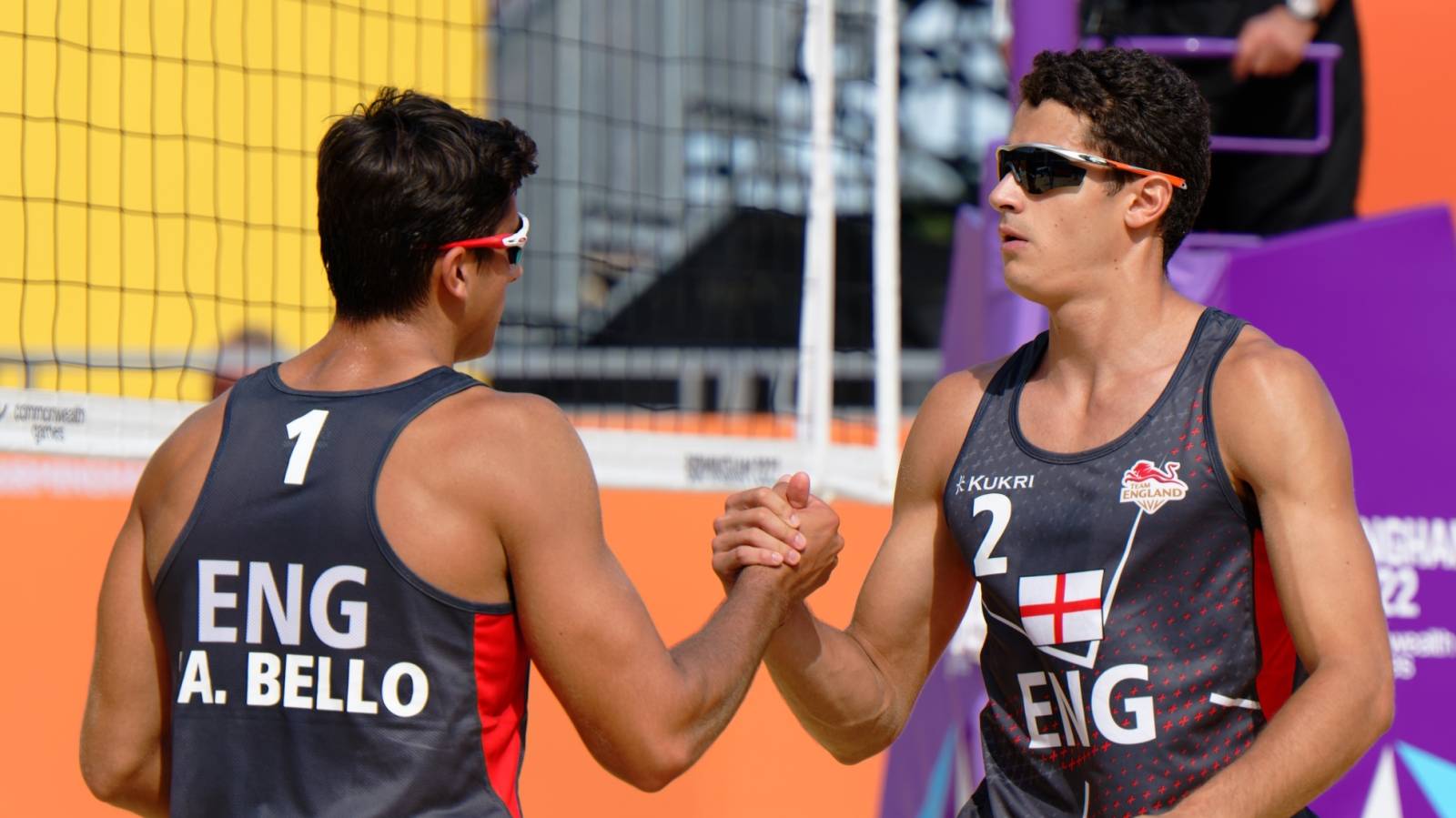 Please note this is not the latest information on the Bello Brothers at the Commonwealth Games. Looking for information on their bronze medal match against Rwanda? Click here.

England lock horns with New Zealand tonight in a battle for first place in group C.
Both teams have already beaten their fellow pool rivals Tuvalu and Cyprus and secured their place in the quarter-finals. This match will decide who will finish in first place and secure the more favourable draw.
New Zealand won bronze at the 2018 Commonwealth Games on Australia's Gold Coast and will be looking to better their result this time around. Their team for 2022 is Sam O'Dea, who won bronze, with his new partner Bradley Fuller.
Cheer them on from home by tuning into coverage via the BBC. First serve is at 8pm.
Let's get behind our England teams!
Please show your support, however you can, for Daisy, Jess, Javier and Joaquin at the Commonwealth Games.
Share your good luck messages with the athletes on Instagram:
And follow Volleyball England on Facebook- Instagram- Twitter- for exclusive athlete content throughout.
C'mon England!