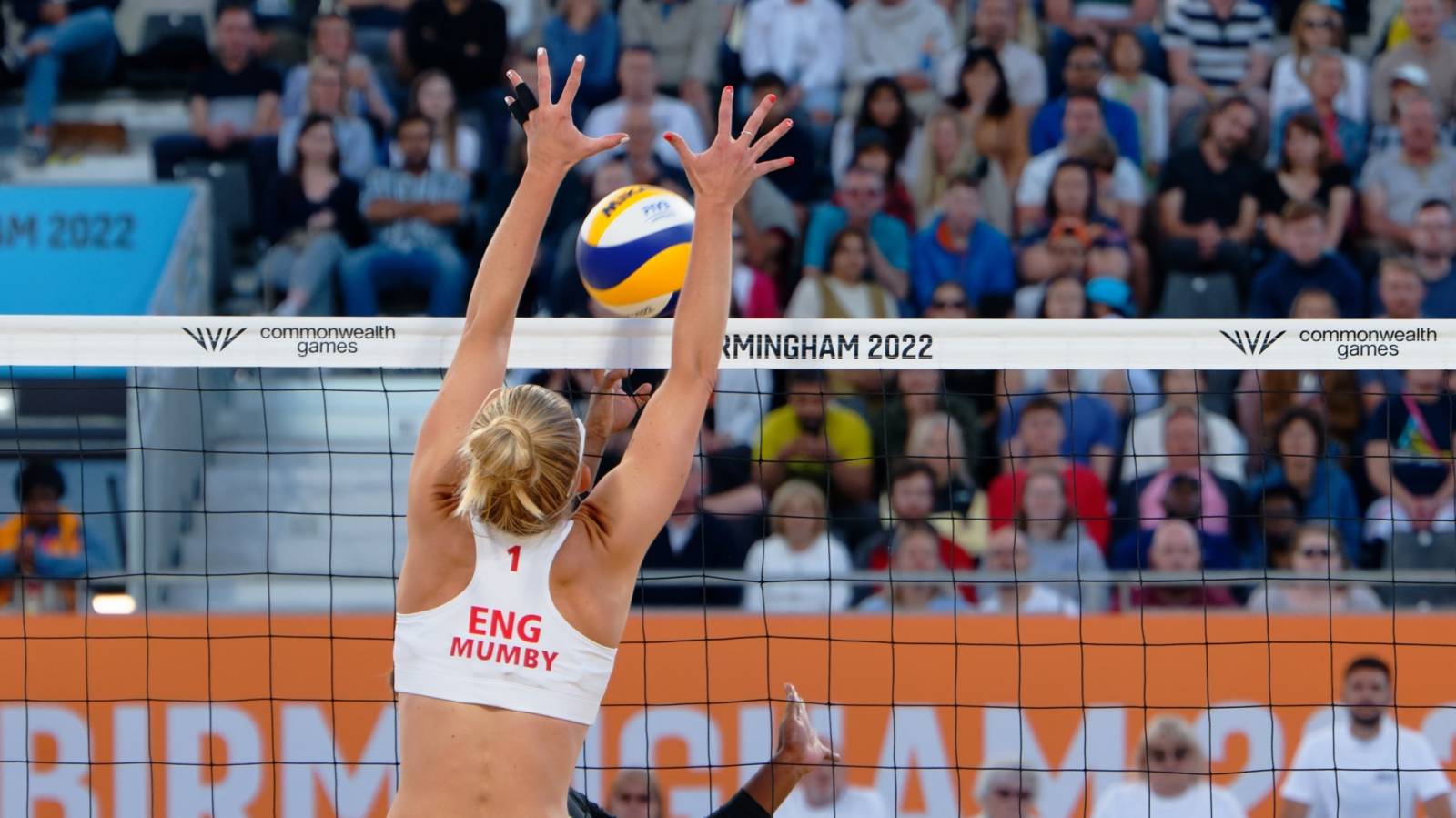 Former England internationals Phil Smith and Mark Garcia-Kidd run through England's Commonwealth Games performances in the latest episode of the VolleyChat podcast.
Having now played two of their three group stage matches, the experienced beach volleyball players re-cap on the women's games against the Solomon Islands and Scotland and the men's games versus Tuvalu and Cyprus.
We are also delighted to have been joined by Peter Bennett and Graeme Sawyer, organisers of the Weymouth Classic, to talk about the sport's roots in England.
Launched in the run up to the Commonwealth Games, VolleyChat is a mini podcast series covering all things beach volleyball at the biggest home Games in a decade.
Episode 1 covered the back stories of Team England's men's and women's athletes, while episode 2 assessed their group stage opposition.
All episodes are available to listen via Amazon Music, Spotify, Google Podcasts (new episode coming soon) and Acast.