7 Aug 2022
Beach volleyball: How to watch the Bello Brothers' bronze medal match against Rwanda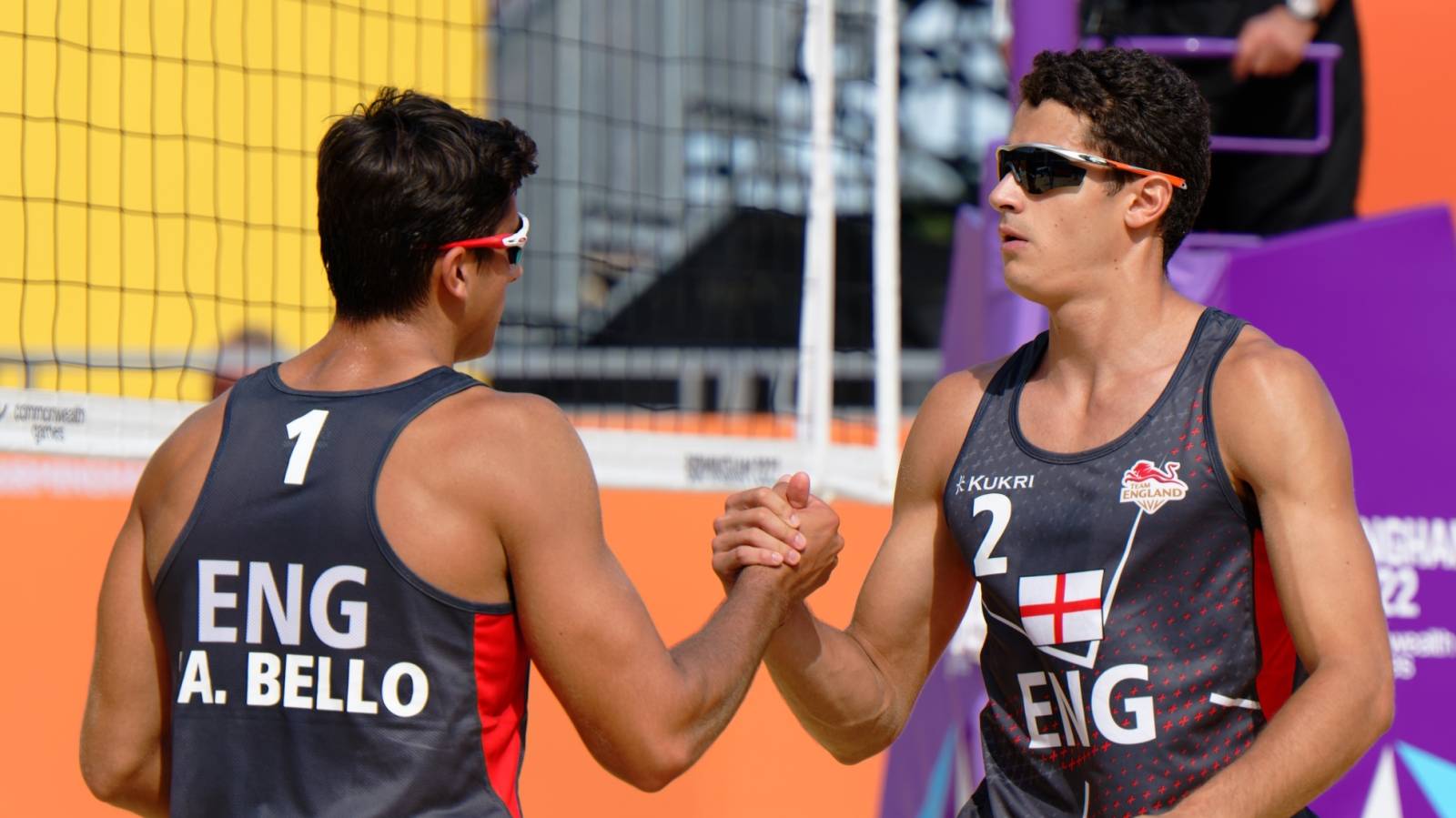 England's Bello Brothers take on Rwanda in the 2022 Commonwealth Games' bronze medal match.

The twins will be hoping the roar of the home crowd can lift them to England's first beach volleyball medal at the Commonwealth Games.

Javier and Joaquin finished 2nd in their group after securing wins over Tuvalu and Cyprus. They beat The Gambia in the quarterfinals but lost to Canada in the semifinals, putting them into contention for bronze.

Tune into the BBC for coverage of the match. First serve at 3pm today, Sunday 7th August.
England 1-2 Canada
The Bello Brothers fight like lions against the 2018 Games silver medalists and took the first set convincingly.

But Canada rallied and came storming back into the game, taking the 2nd and the deciding 3rd set.
Joaquin said: "In the first set, they were making a lot of errors. I feel in the second set there was more we couldn't control. We started hitting more towards the defender, we got a little bit scared of the block.
"Daniel [Dearing] was incredible at the net today and, for a second, I think he got into our minds. We were a little bit scared, a little bit hesitant to hit with full power. They had an amazing match."
He added: "We will put it [the defeat] behind us, focus on the things we can do - which is to put more service pressure, stay together, be less scared of our opponents and be more aggressive."