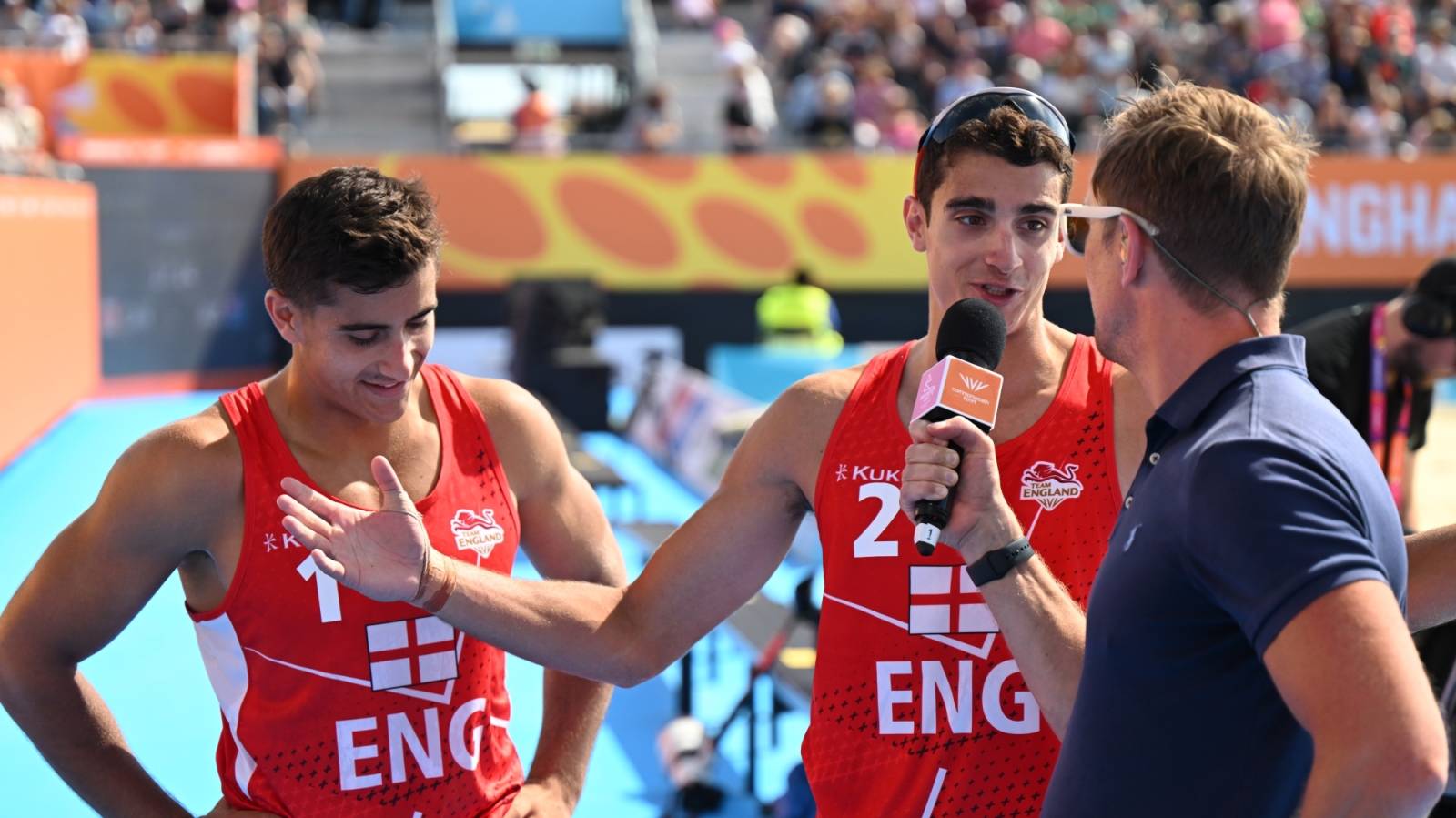 Who else is still on a high from the Bello Brothers winning bronze on Sunday?
Cap off a sensational 9 days of beach volleyball action by listening to the latest episode of our Birmingham 2022 podcast VolleyChat. Hear the thoughts of Andy Jones, our National Team Manager, after a memorable home Games for England.
If you've listened to VolleyChat these past few weeks, please take a moment to share some feedback on what you enjoyed, what you would like to see more of, and if you would like to see this format return.
Launched in the run up to the Commonwealth Games, VolleyChat is a mini podcast series covering all things beach volleyball at the biggest home Games in a decade.
Episode 1 covered the back stories of Team England's men's and women's athletes, while episode 2 assessed their group stage opposition.
All episodes are available to listen via Amazon Music, Spotify, Google Podcasts (new episode coming soon) and Acast.