30 Aug 2022
England teams ready for CEV U18 Beach Volleyball Champs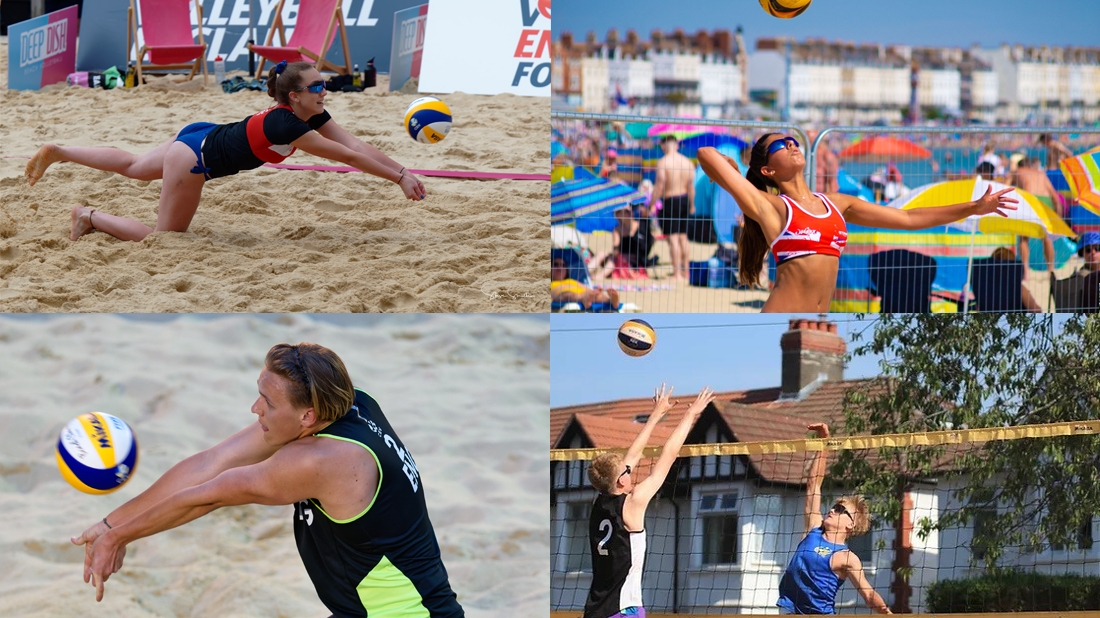 England pairs Lisa Canevari & Maia Darling and Peter Soczewka & Robert Morgan are preparing to take on fellow European stars of the future at the CEV U18 Beach Volleyball Championships.
Teams from 35 countries will compete for the title of Europe's best U18 team at Loutraki, Greece.
Qualifiers for the 21st edition of the tournament, Europe's main annual U18 beach volleyball competition, take place on 31st August, with the main phase running from 1st to the 4th September. Both England teams are in the main draw.
Freddie Fairbairn is the women's coach and Peter Soczewka Sr. the men's team coach.
Good luck to both teams!
How to watch
All matches from the Semi Finals onwards, on Sunday 4th September will be live streamed on the CEV's YouTube channel and EuroVolleyTV.
More information on the CEV U18 Beach Volleyball European Championship 2022 can be found here.
Photos: Steve Smith and LJ5 Photography