23 Sep 2022
Fully funded sitting volleyball course for Grade 4 referees looking for a new challenge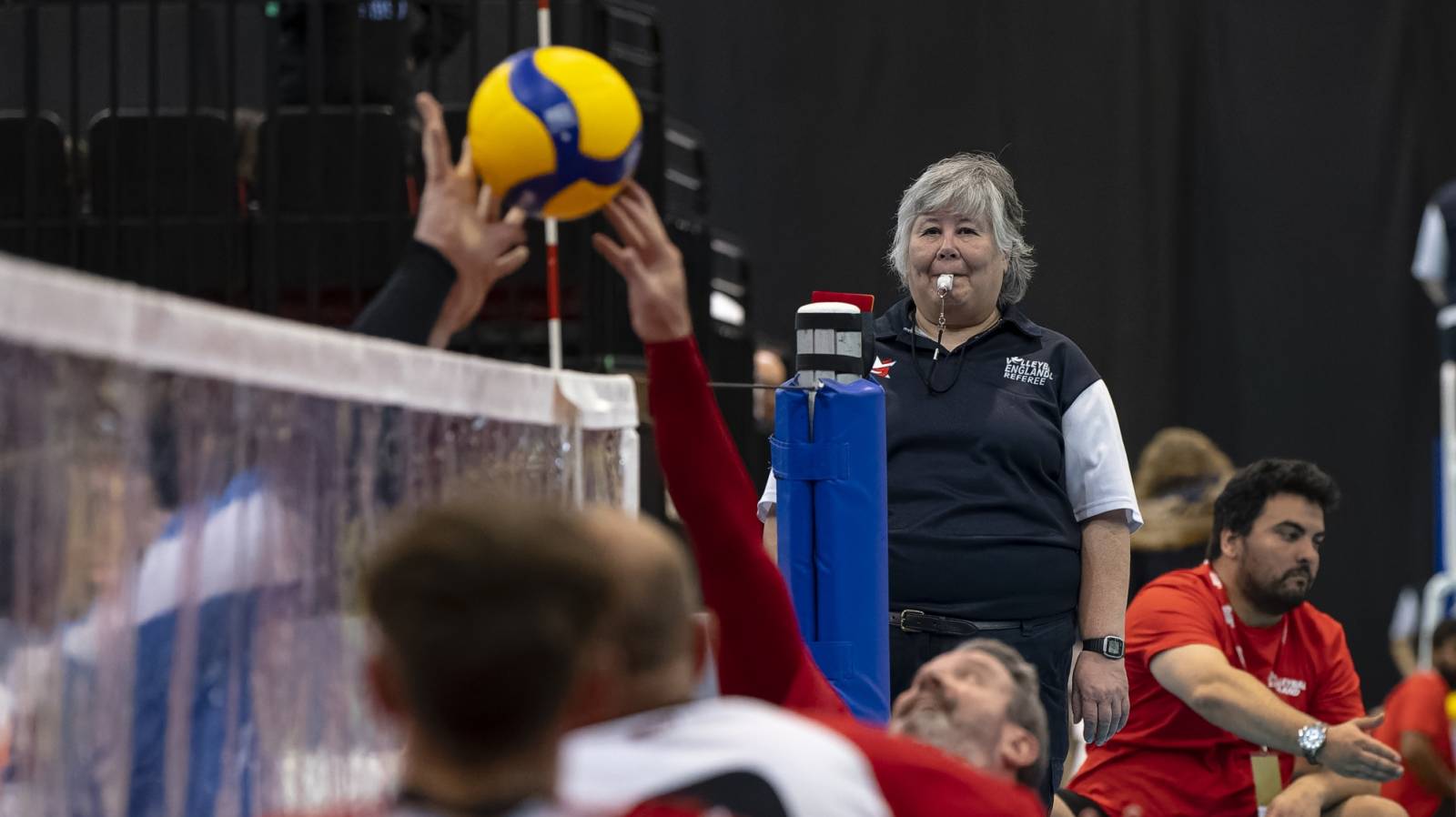 Are you a Grade 4 referee who's looking for a new challenge?
Take advantage of one of 12 fully funded places on an upcoming course that will allow you to branch into officiating at the Sitting Volleyball Grand Prix.
The Grade 4 Sitting Volleyball Course is being held on Sunday 2nd October between 1pm-6pm.
Open to registered referees who already hold a Grade 4 qualification or above, the course will help learners to understand the differences between refereeing volleyball and sitting volleyball and introduce them to the World ParaVolley rules.
All course activities, from pre-reads to classrooms and examinations, will take place online.
These fully funded places has been made possible thanks to support of Sport England through Volleyball England's Birmingham 2022 legacy programme, Our Time To Shine.
Learners are expected to commit to refereeing at a minimum of one Sitting Volleyball Grand Prix in the 2022/23 season. They will be observed and provided with feedback.
Sitting volleyball and the Grand Prix series
Sitting volleyball is fast-paced and, despite the court being smaller, the net lower, and the players closer together, requires agility of thought as well as movement. As an adapted version of the indoor game, it means disabled players can also participate which makes it truly inclusive.
The Sitting Volleyball Grand Prix is the biggest competition of its kind in England. Split into two tiers, it sees teams from each group play in six round-robin format events throughout the season. League standings decide who plays in the semi-finals before a climactic final to crown the champion.
How to book
For further information and to book, please search for 'Grade 4 Sitting Volleyball Course' on the VolleyZone events finder.
Entry deadline: 28th September 2022. Be quick, places are limited!