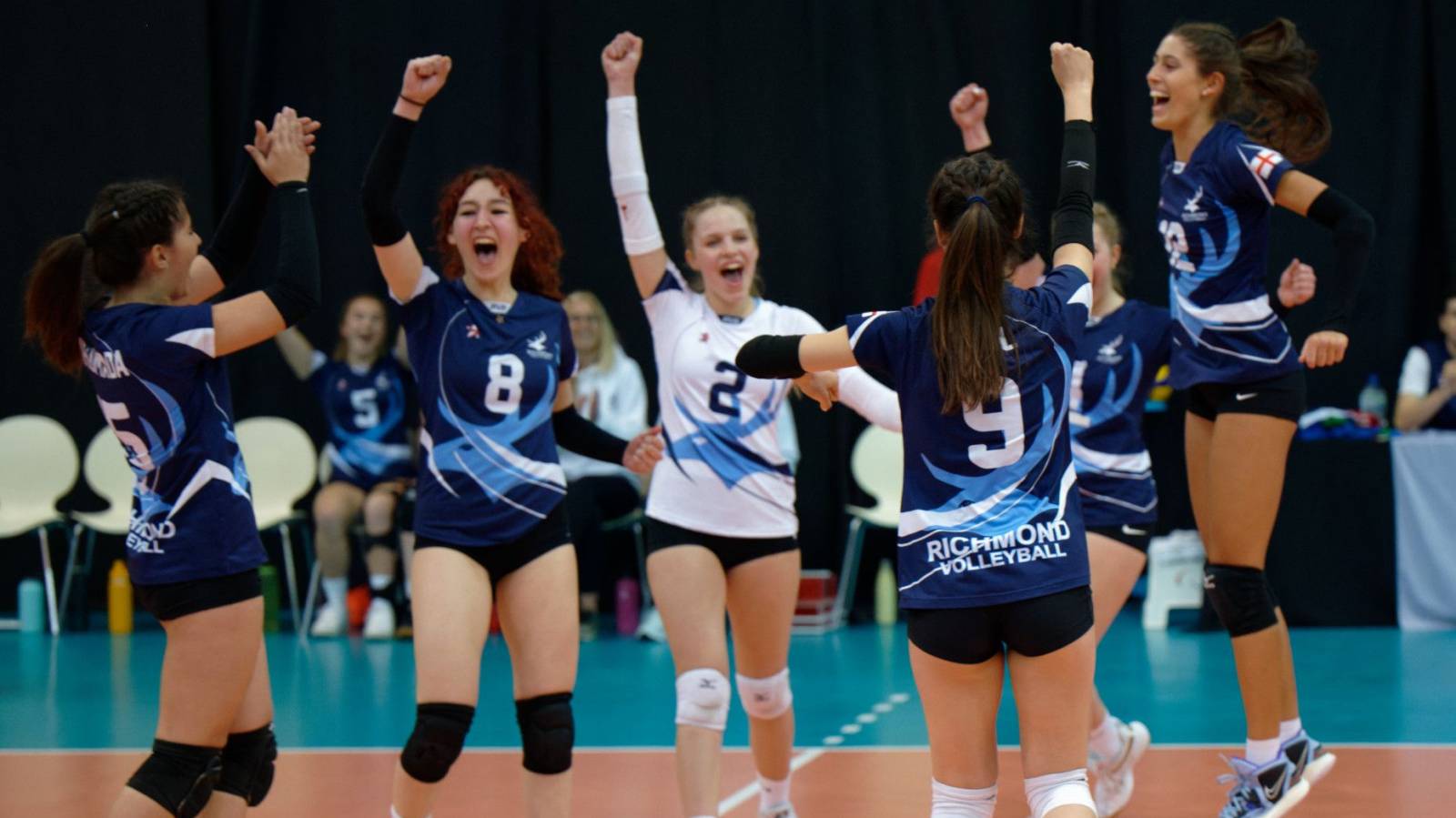 Entries have now opened for schools, colleges, and junior teams to take part in this season's U18, U16 and U15 Junior Grand Prix Series.
This new format was launched last season with record numbers and with the junior volleyball surge showing no sign of slowing down, we expect it to be another bumper year.
At each age group there is a competition for girls and a boys/open competition, with competition's being split into two tiers.
The second tier is perfect for new or inexperienced teams while the first tier sees the country's most talented junior athletes battle for national honours. Throughout the season there are three fixed Grand Prix competition dates - including a Last 8s competition for the top teams in Tier 1 - with points accumulated in each contributing to an overall standings.
The top two teams of the Last 8s competition in Tier 1 will make it through to Cup Finals in April.
With the competition being so new, we have taken the opportunity to consult and make changes to the series this year. For example, the third event for the top Tier 1 teams will now take the form of a 'Last 8s' format. You can read about other changes here.
Read on to find out about the difference between tiers, how to enter and volunteer to host events – an essential part of the competition that requires support from teams to make the magic happen.
Tier 1 explained
Summary: Perfect for the more established junior teams who would typically reach the last eight stage in previous editions of Volleyball England's junior competitions. The highest placed two teams after the Last 8s competition will go head-to-head on Cup Finals weekend (22-23 April 2023) to see who wins the trophy.
Location: Teams must be prepared to travel nationally to maximise competitive opportunities. The Last 8s competition will be hosted by Volleyball England at the National Volleyball Centre, Kettering.
Cost: £31per team per Grand Prix, £67 for the Last 8s competition which is hosted at the National Volleyball Centre, and a one-off player registration fee of £5pp. All processed via VolleyZone. Hosting costs will be split between all teams in the pool, payment will go directly to the hosts.
Tier 2 explained
Summary: All teams, regardless of the level of competitive experience or skill, are welcome to enter this tier. Focused on development and participation, this tier has a unique set of adapted rules to enhance the player experience. For example, the U15s competitions is played 4v4 on badminton courts.
Location: All events will be regionalised to minimise travel. The more teams that enter, the more localised the competition becomes.
Cost: £15.50 per team per Grand Prix, with a one-off player registration fee of £5pp. All processed via VolleyZone. Hosting costs will be split between all teams in the pool, payment will go directly to the hosts.
How to enter
It will be up to teams to decide whether they enter the Tier 1 or Tier 2 Grand Prix Series. Flexibility will be given for teams to change tier should the level of competition be unsuitable for them.
Here are the steps to get set up on our membership portal VolleyZone to enter.
If you require any assistance, please feel free to contact us.
Key dates
All key dates can be found here. Teams will find out their first pools after the entry deadline.
Could you host an event?
To enable us to run all 36 Grand Prix events across Tier 1 and Tier 2 we require help from the community to host events. If you are able to assist, please have a read of this document which outlines what it involves and then complete this short form to provide us with your venue information and availability.
As a host, you will receive the benefit from not having to travel and all costs will be shared between the pool teams you are hosting.
Questions
Please head to our dedicated webpages or email competitions@volleyballengland.org.