14 Jan 2023
Maria Bertelli optimistic about the future after England Women's Novotel Cup campaign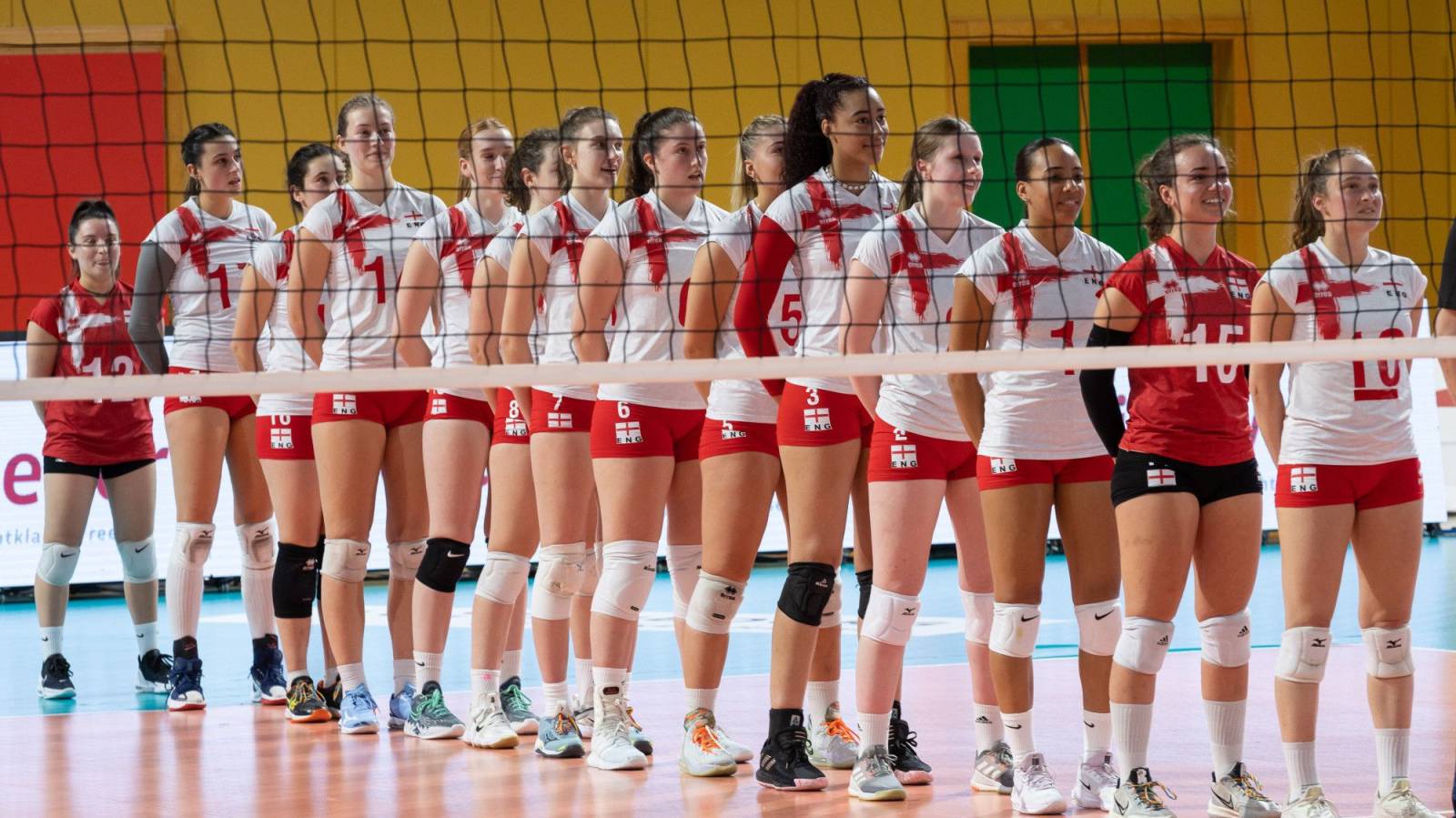 Head Coach Maria Bertelli says that England Women's performances at last weekend's Novotel Cup were 'a great building block for the future'.
England returned to the court for the first time since the previous edition of the Novotel Cup in 2020, after scrimmage camps with Durham and Scotland in 2022.
The group finished the tournament in third place, beginning the competition by going five sets in a tight game with Germany U19s, eventually losing 3-2 (24-26; 25-13; 20-25; 25-15; 15-10).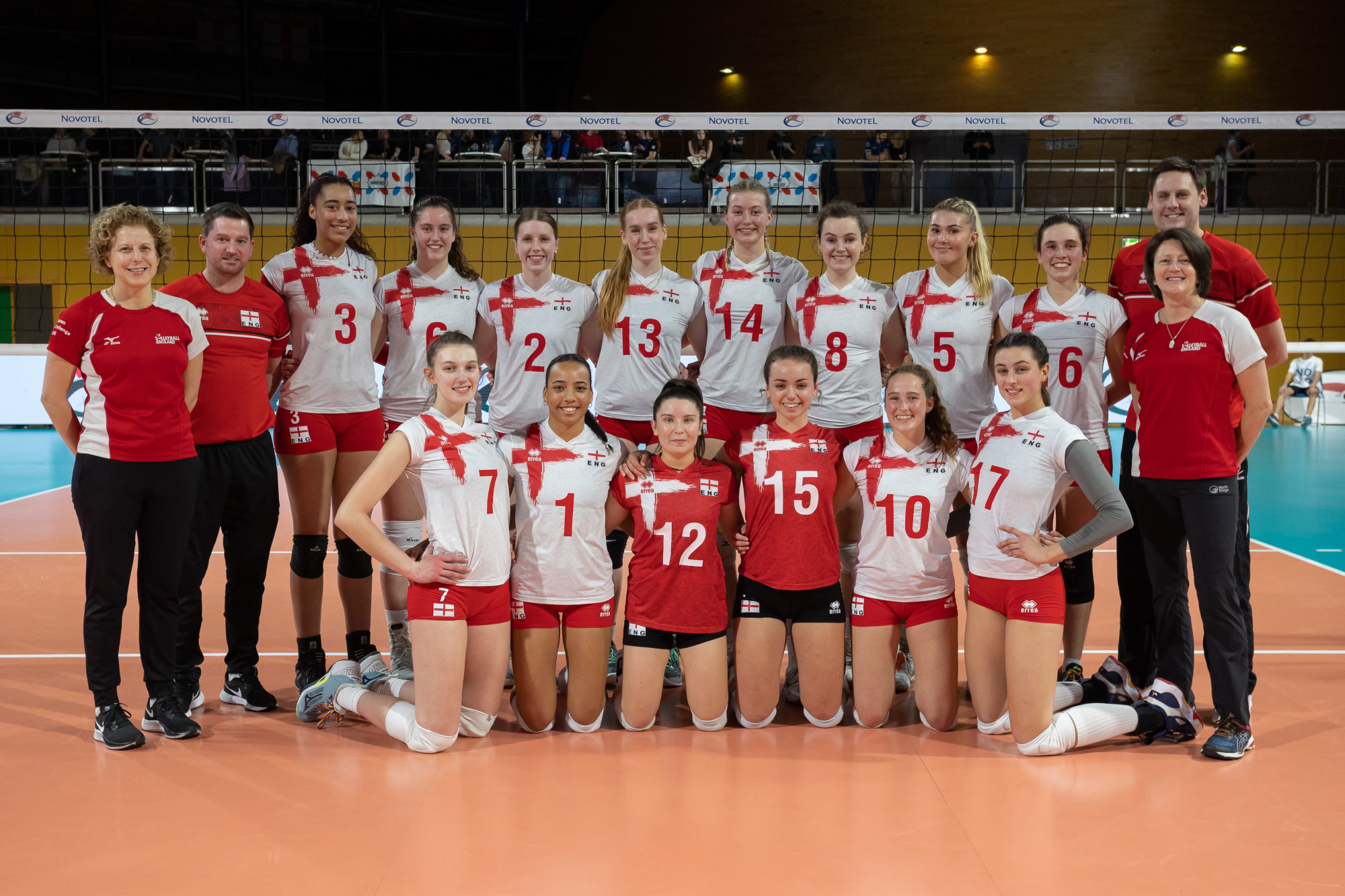 A 3-0 loss to Luxembourg followed (25-17; 25-15; 26-24) before ending their campaign with a comprehensive 3-0 victory over Ireland (25-13; 25-21; 25-7).

"It's been a long time since we played full international matches," said Maria, who also coaches Women's Super League outfit Darkstar Volleyball Club.
"This was a new group, but they're a really good group of very young athletes," she added.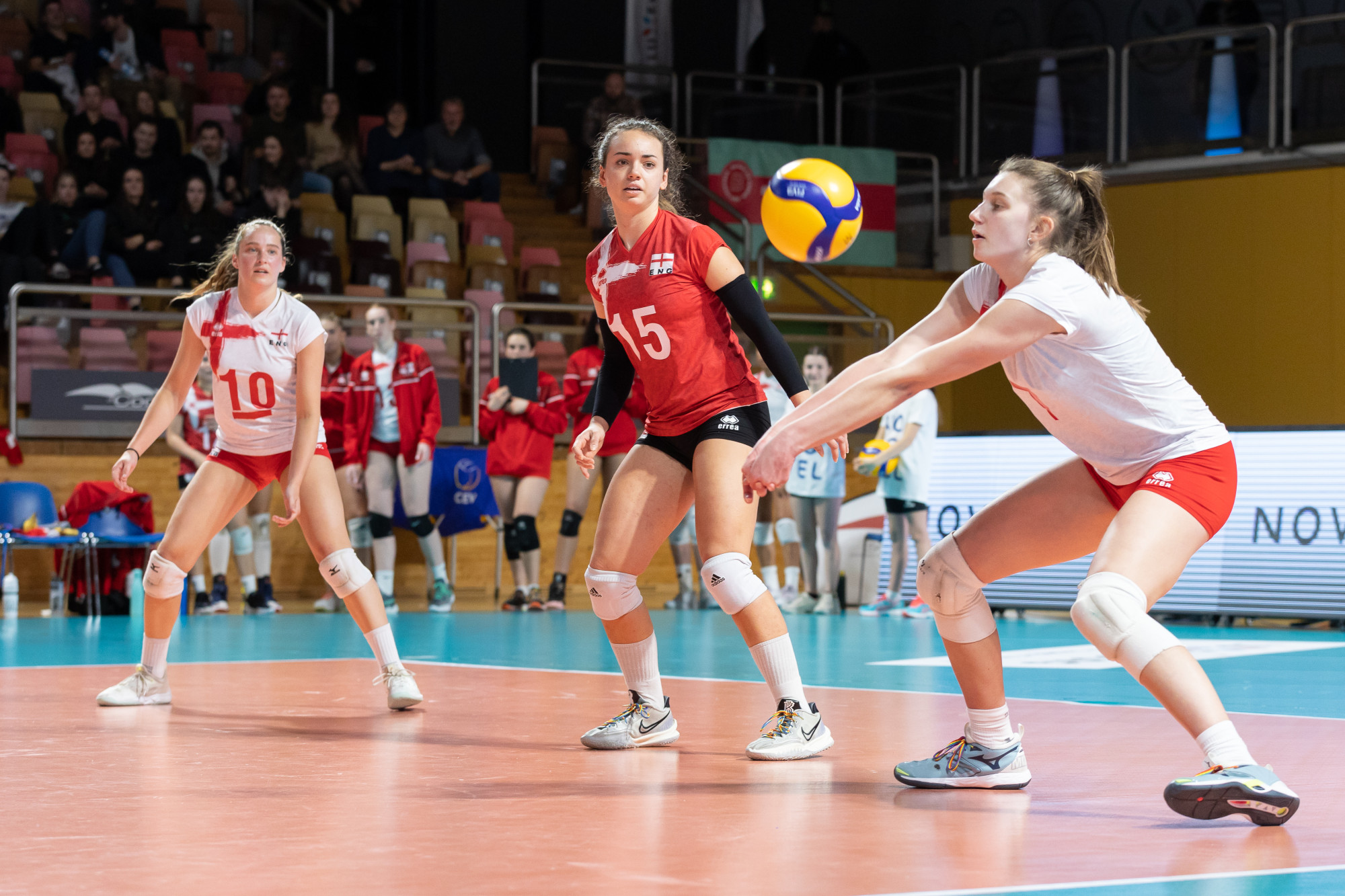 "Going into tournament we had a couple of key process objectives - getting to know the group and working with them on the court to start to develop our style of play.
"When we look back on that, it was really pleasing."
The Matches
Despite Germany claiming a narrow victory in the opener, Bertelli was optimistic about what she saw from her side.
"The German team were technical, powerful and aggressive.
"We adapted to that, showed resilience, came from behind and competed well.
"The players were disappointed as we had the opportunity to get it over the line; we just need a bit more experience in those situations.
"But the way we stayed in that game and the resilience we showed was a real highlight for me."
Reflecting on the Luxembourg game, the former Team GB player said: "Luxembourg were aggressive, really organised and had an exceptional defence, which frustrated us.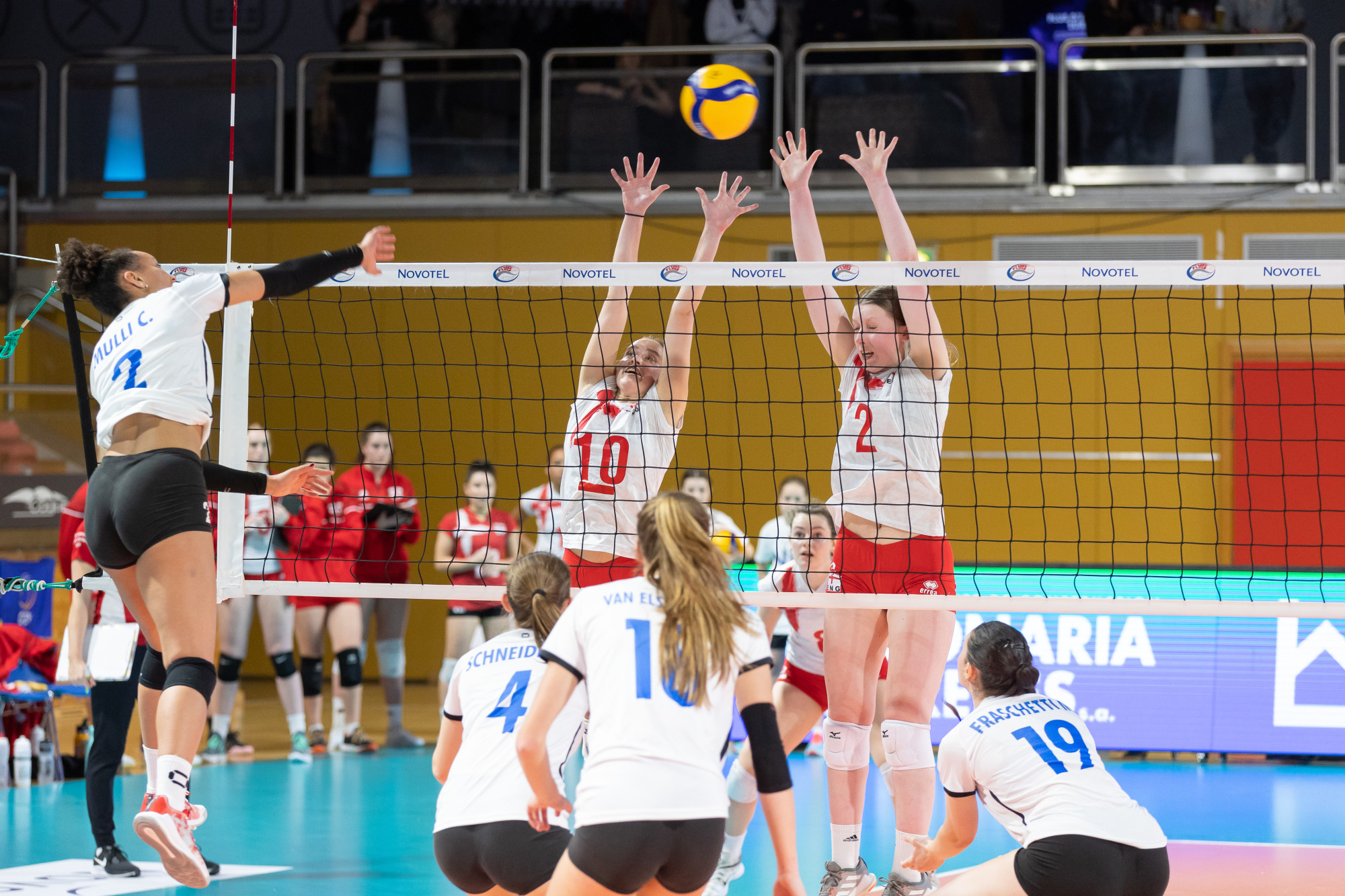 "For us as a young team, when it's difficult to score, that's a challenge.
"To be fair to them, they were the better team on the day, but in the third set, we showed a resilience to continue to compete.
"At this stage, with this group, what we're looking for is that desire and that ability to compete, and we got that.
The third match against Ireland was the final test for England and gave Bertelli a chance to rotate her squad as they ran out comfortable 3-0 winners.
"We got to see a lot of options, a lot of people in different positions, which was useful," said the Head Coach.
"Keeping any team at 7 points showed we delivered a professional performance on the last day of the tournament which is always pleasing."
Tournament Overview
With an inexperienced squad and six uncapped players making the trip, Maria explained she was unsure how things would pan out in Luxembourg.
"Because it's a new and young group, we weren't entirely sure on what we would get.
"So we focused on us, learning about the players and evolving how we want to play," added Bertelli.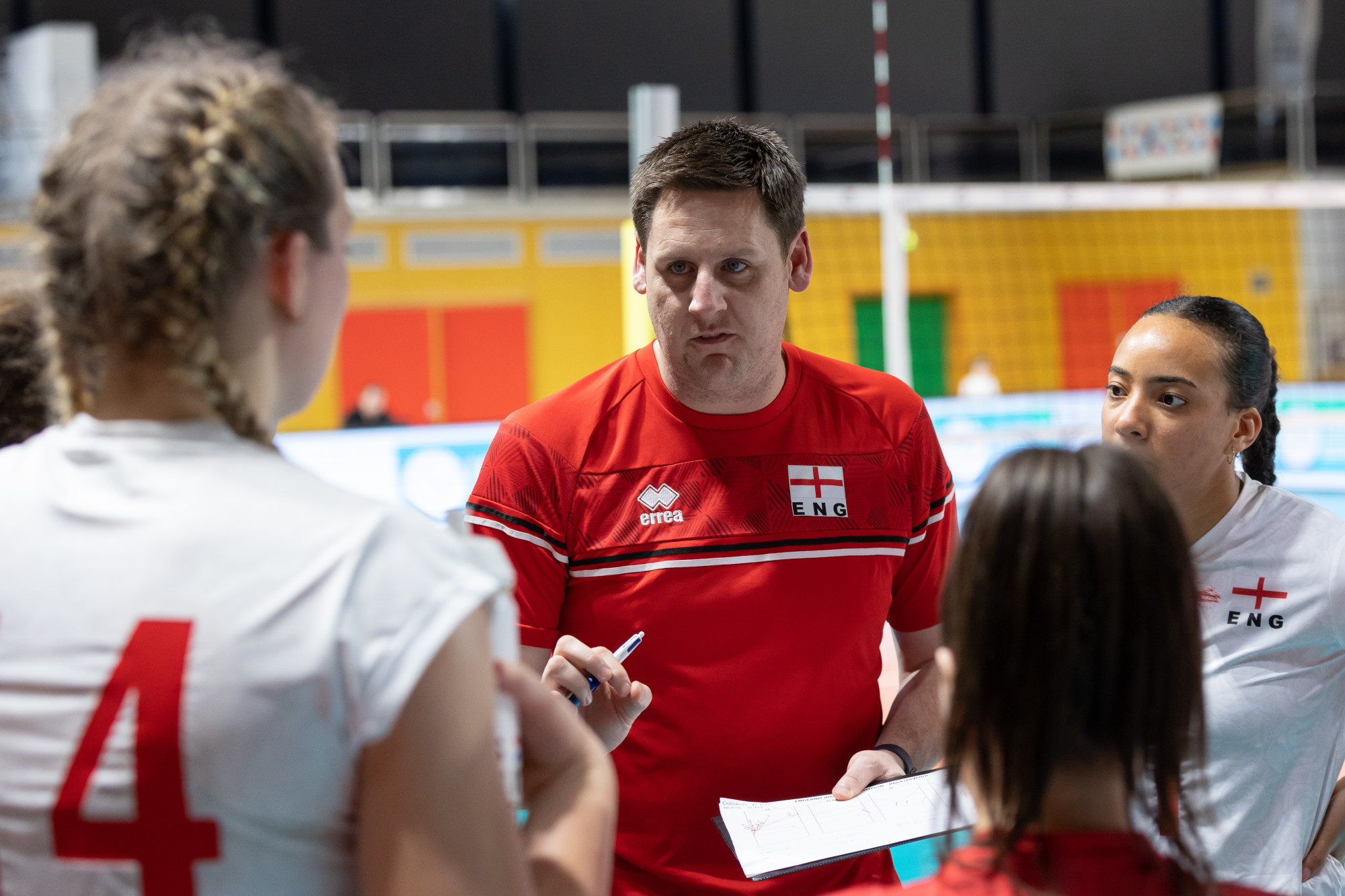 "Clearly at a tournament, you're there to 'compete'. We wanted to go there, we wanted to perform well, and give ourselves the opportunity to win matches. Outside of the Ireland game, we did that in the Germany match but where we are, we weren't able to get it over the line.
"But the process side of things; seeing the players in this environment, learning about them and taking risks in developing our style of play, was excellent.
"It's the first step on where we want to go with the team in the medium term."
Highlights
Bertelli thinks that what she's seen from the group bodes well for the future.
"Seeing the talent we've got in there, it's an exciting group to work with.
"There's a lot of desire there and they're very coachable… the individual progress and learning over the three days was fantastic.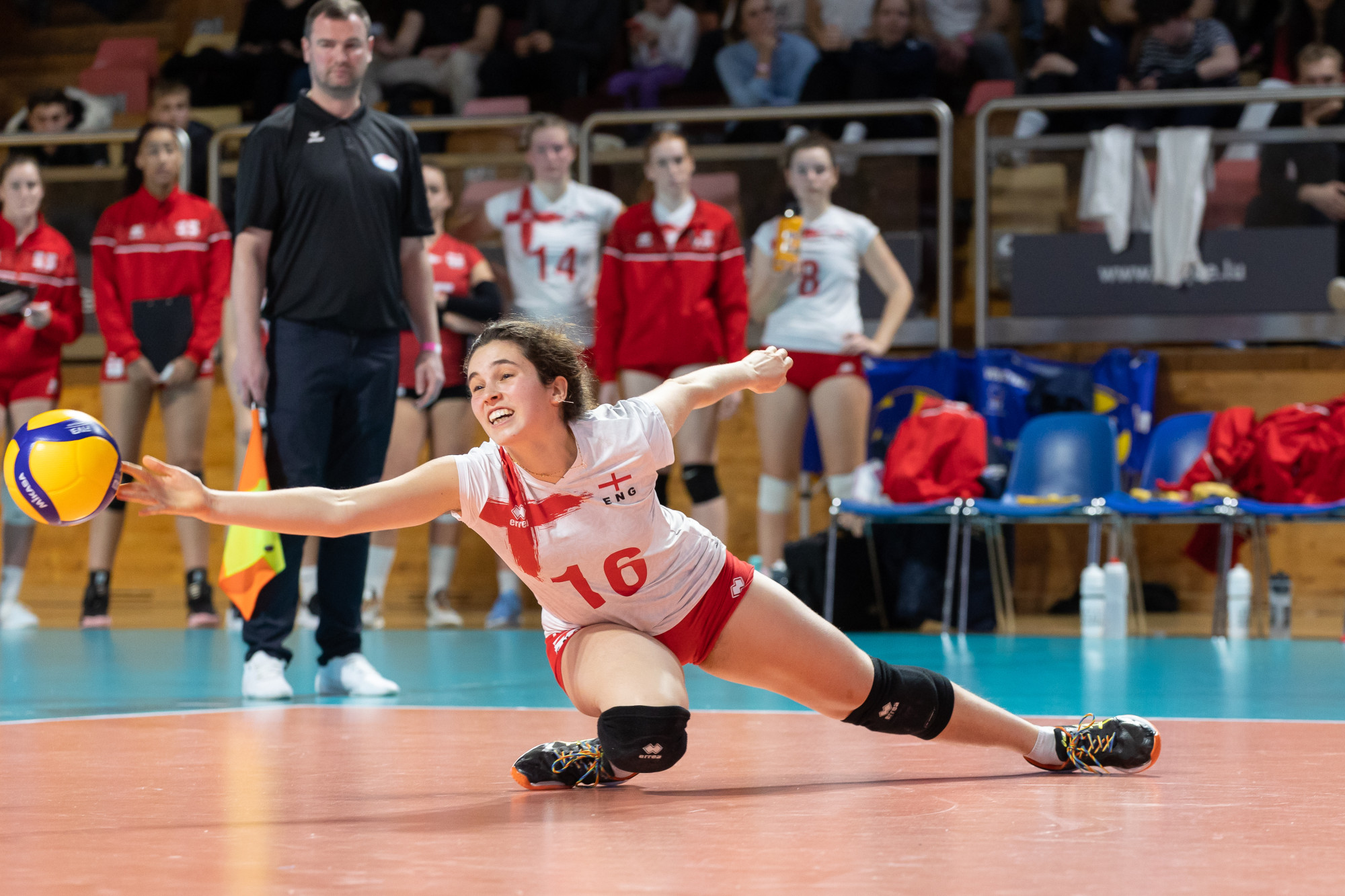 "We had a number of debutants that have come through the junior pathways, so it's been great to watch them come through get them up to the seniors.
"The girls bonded extremely well together, so it was a great building block for the future."
What Next?
On the next steps for the Senior Women's team, Bertelli said:
"Last week, we focused on developing our style of play. We had the opportunity to play quick, an offensive game with more speed and a defensive game with tenacity and aggressiveness.
"The plan now is to try and get more regular international competition; that's what will drive the next stage.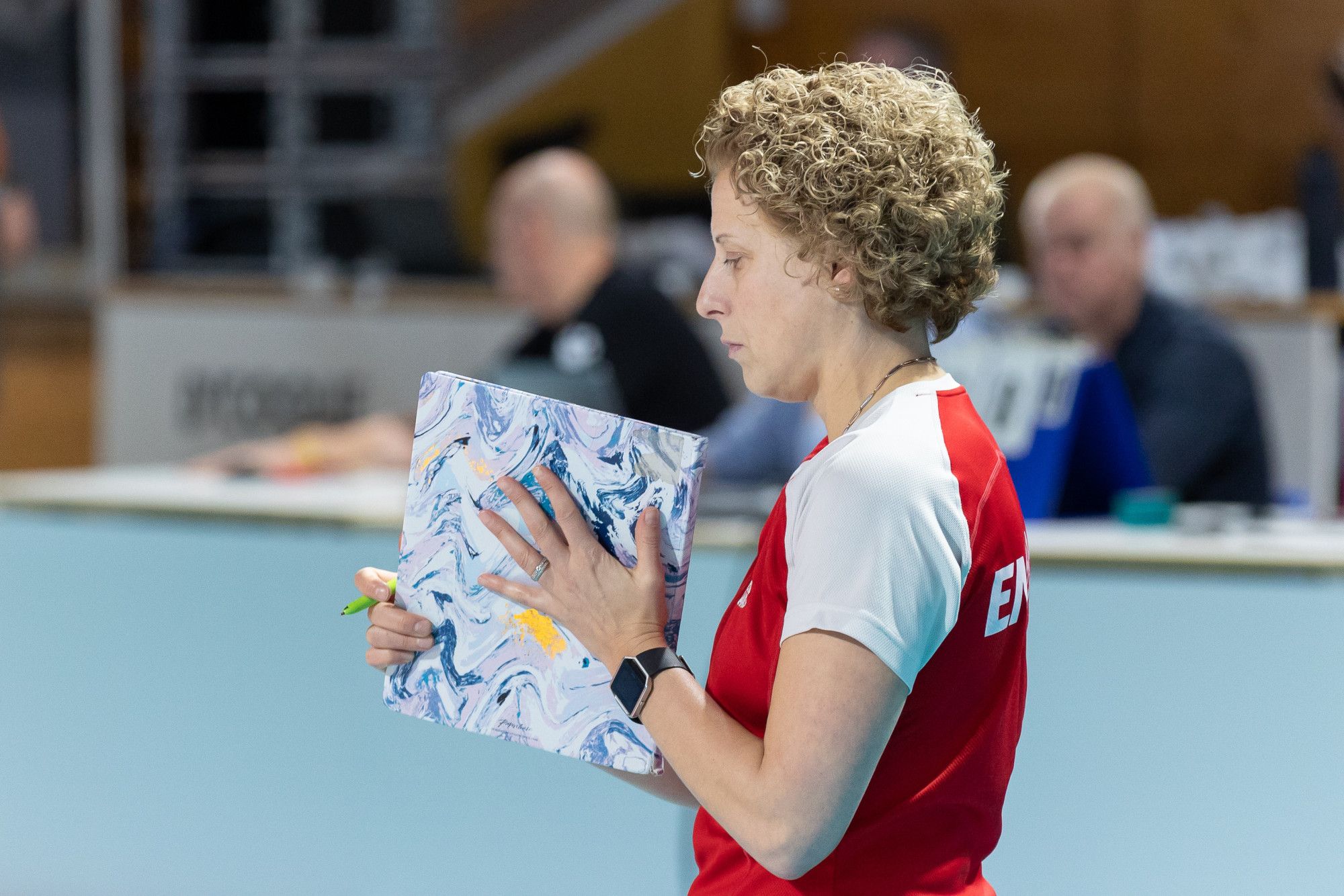 "You can't replicate playing under pressure… that's when you learn the most about yourself and we learn the most about them.
"Our plan is to get into one day camps through to April.
"We'll be holding open trials in the coming month to see if there's other players that have come out of the pathway.
"If you want to support, coach or come along to a training session… anyone who thinks they can add value and help the team on their journey is welcome."
Volleyball England would like to place on record their thanks to the Luxembourg Volleyball Federation, the Fédération Luxembourgeoise de Volleyball, for the opportunity to compete at the Novotel Cup as well as their hospitality during the competition.