16 Jan 2023
England Cadet Boys squad for CEV U17s Championships qualifier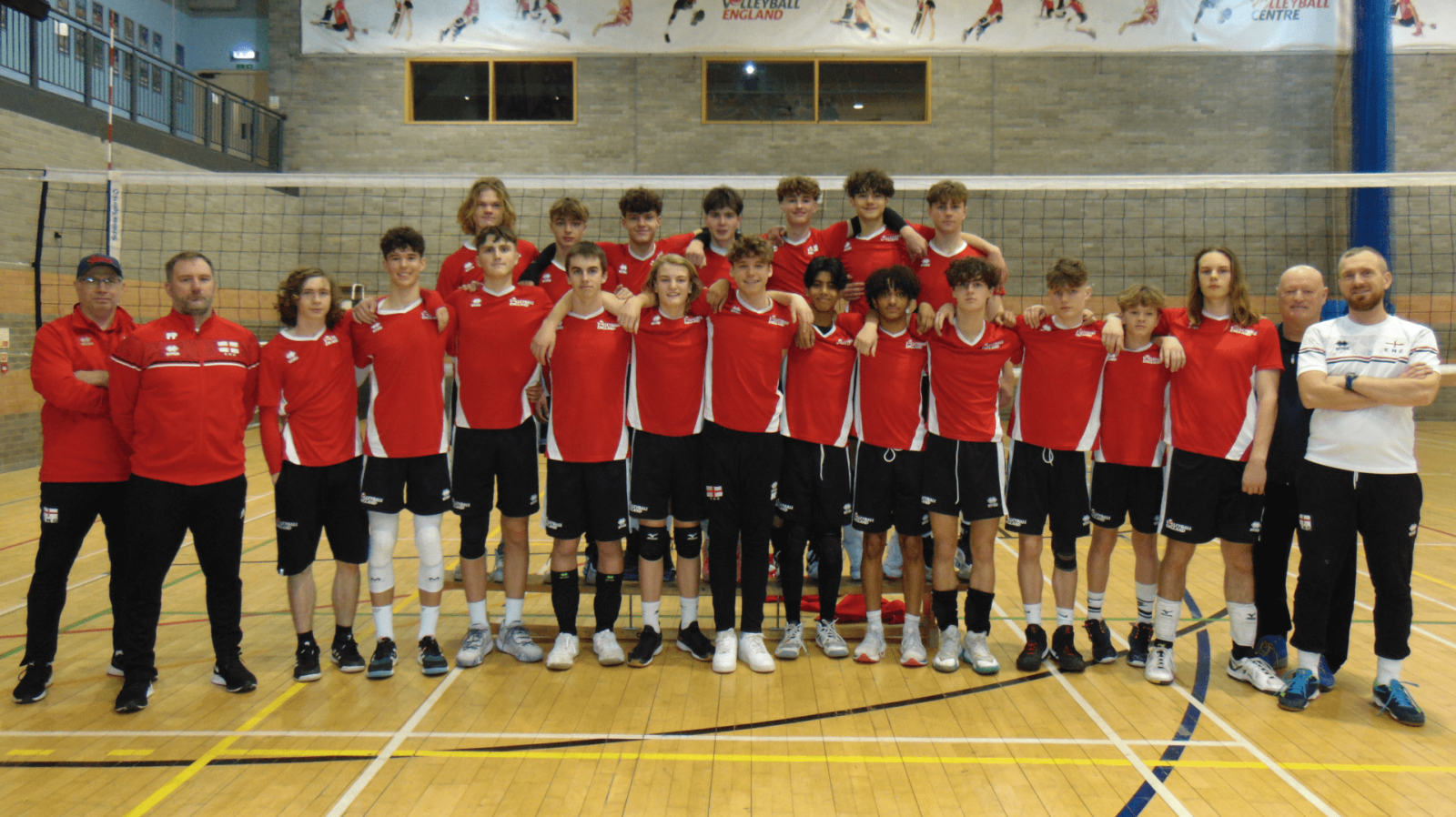 England U17 Boys are set to play in their first competition of 2023.
A 12-man squad will travel to Sofia, Bulgaria, to play in round 1 of the CEV U17s Championships.
England will face pool B rivals Greece, Serbia and Türkiye between 18-20 January in Germany.
England U17 Girls recently returned from playing round 1 in Germany. They did their country proud playing against strong teams from France, Italy and Germany, becoming the first English side to enter the competition in four years.
Squad
Julien Martin (La Roche Volley-ball) – Opposite
Joshua Sturland (Newcastle Staffs) – Middle
Stuart Perry (Boswells) – Outside
Daniel Sampson (Richmond) – Setter
James Cox (Newcastle Staffs) – Setter
Sam Smallwood (Sheffield) – Outside
Nathan Hampshire (Leeds Gorse) – Outside
Cayde Keates (Northampton) – Middle
Zachary Pavitt (London Lynx) – Opposite
Maksymilian Makowski (Leeds Gorse) – Libero
Patryk Podwika (Richmond) (c) – Setter
Kieran Carstens (Northampton, East Northants) – Opposite
Keith Trenam – Coach
Antonio Codrington – Team Manager
David Roberts – Assistant Coach
Piotr Makowski – Assistant Coach
Schedule
Wednesday, 18th January, 17:30 (local) – England vs Türkiye
Thursday, 19th January, 17:30 (local) – Greece vs England
Friday, 20th January, 17:30 (local) – Serbia vs England
Matches are set to be live streamed via the Bulgarian Volleyball Federation's YouTube channel.
Visit the CEV website for more information