9 May 2023
Beach Volleyball Development Centre programme launched: Apply now to become an accredited partner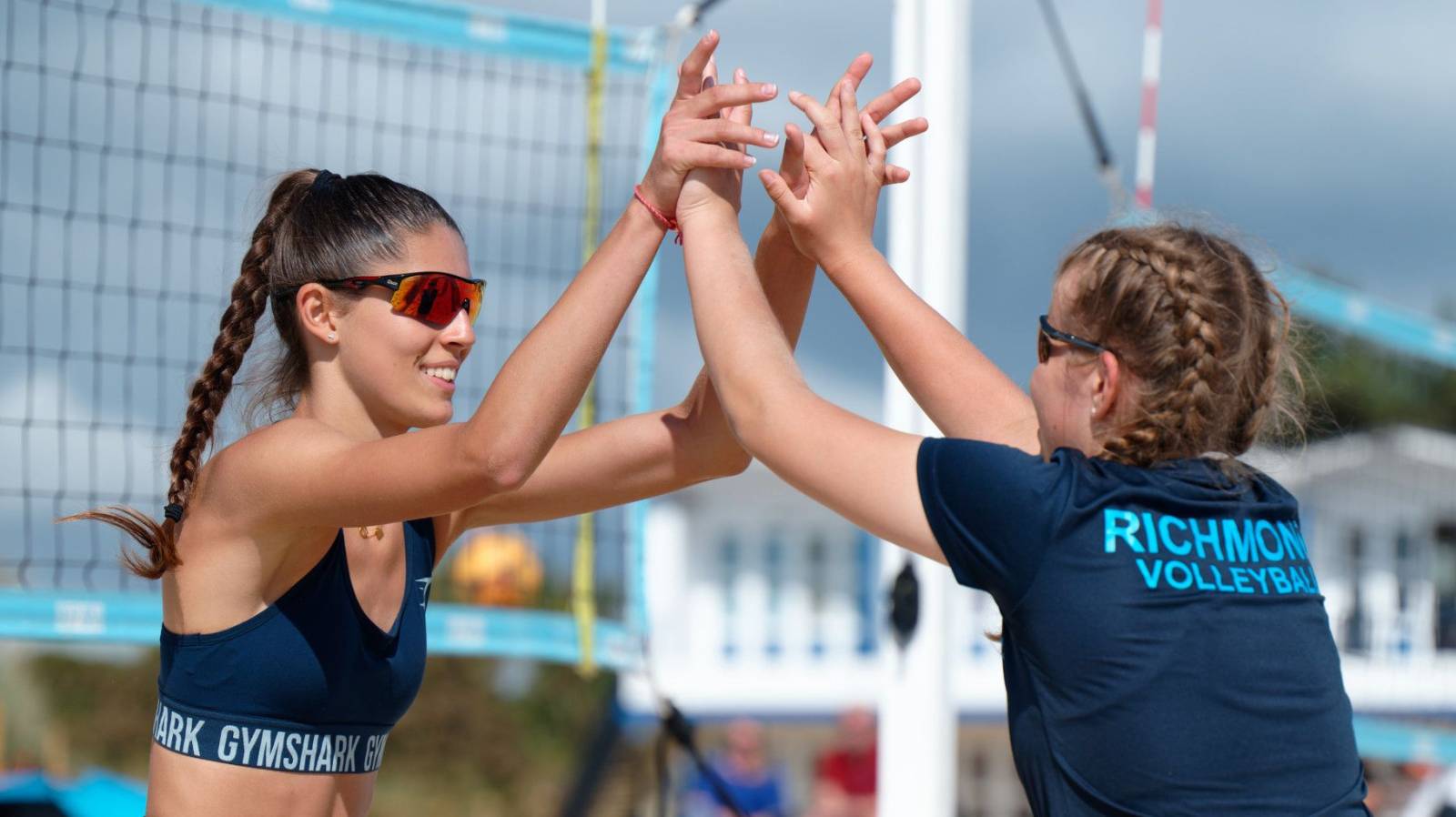 Volleyball England are excited to announce the launch of our Beach Volleyball Development Centre (BVDC) programme.

The initiative will see Volleyball England partner with suitable clubs and organisations to create a network of Beach Volleyball Development Centres, each delivering a world-class Beach Volleyball programme to performance athletes across the country.
The BVDC programme will play a pivotal role in helping to develop athletes that are capable of competing at the highest level.
And we are now accepting applications from ambitious clubs and organisations to apply to become an accredited BVDC.
In addition to accredited BVDC status, those that join the programme will receive support from Volleyball England, including the opportunity to benefit from coach mentorship, funding support and equipment.
As a minimum, BVDCs will need regular access to a Beach Volleyball facility, and the people and infrastructure in place to deliver out a Beach Volleyball programme.
Clubs and organisations must also be able to demonstrate they can meet our 12-point application criteria within 12 months of being awarded accredited BVDC status.
Kirk Pitman, Beach Performance Director of Volleyball England, said:
"We are determined to improve the development pathway for Beach Volleyball in England, and the launch of our BVDC programme is a huge step in doing just that.
"We are excited to seeing this incredibly ambitious programme come to fruition; it really is a fantastic development for our sport."
Charlie Ford, Chief Executive Officer of Volleyball England, said:
"The launch of our BVDC programme is an incredible opportunity for clubs and organisations to become a recognised provider of high-quality Beach Volleyball coaching.
"This is a vital part of our long-term strategy to develop our beach performance athletes and see England teams competing on the biggest stage.
"A key ingredient to our long-term success is collaboration with the Volleyball Family, and I am looking forward to working with our existing clubs and organisations to transform the landscape of Beach Volleyball in England."
For more information on the programme and the application criteria, please see the application pack.
To apply to become an accredited Beach Volleyball Development Centre, please fill out our application form. The deadline for applications is Wednesday 24th May.
If you have any questions or you would like to discuss your application in more detail, please email communications@volleyballengland.org.