16 Sep 2023
Officials' Conference 2023 a source of learning and insight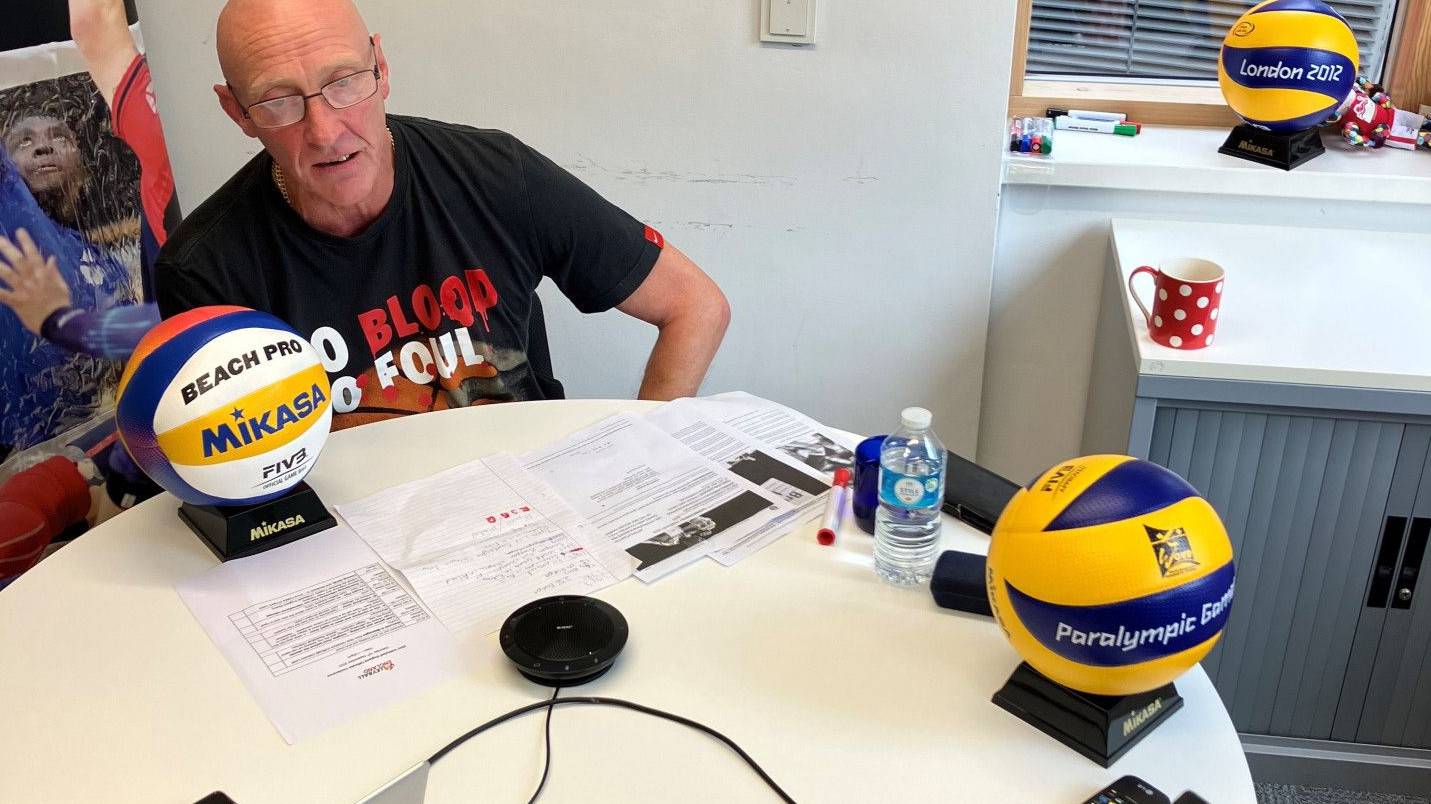 Officials Delivery Lead of the Officials Working Group, Nick Heckford, welcomed delegates to the Conference and spoke about trying to implement 'smooth' refereeing, as well as explaining how refereeing could develop in the future.

Next to talk was keynote speaker Roger Harrison (pictured above), who shared thoughts on his journey to 3,000 senior games (5,781 games in all) – and counting – as a British Basketball Referee since starting in 1987.
Explaining some of the lessons he had learned along the way, he said: "Man-management of people is so important as a referee and I pride myself on communication and everyone knows what is going to happen from minute one to 40.
"Players and coaches will only do what you let them. I set my stall out from minute one and if I set it out correctly, you can take your foot off the pedal a little bit, but if it is running away from you, then you can never get it back.
"Officials have a good feel for what is going on and can smell when the game is being stepped up.
"My motivation is to stay involved with the game and give something back to the sport that has given me so much. If I'm not learning something, not having a laugh with the players and I'm not enjoying, then I know that will be the time to stop."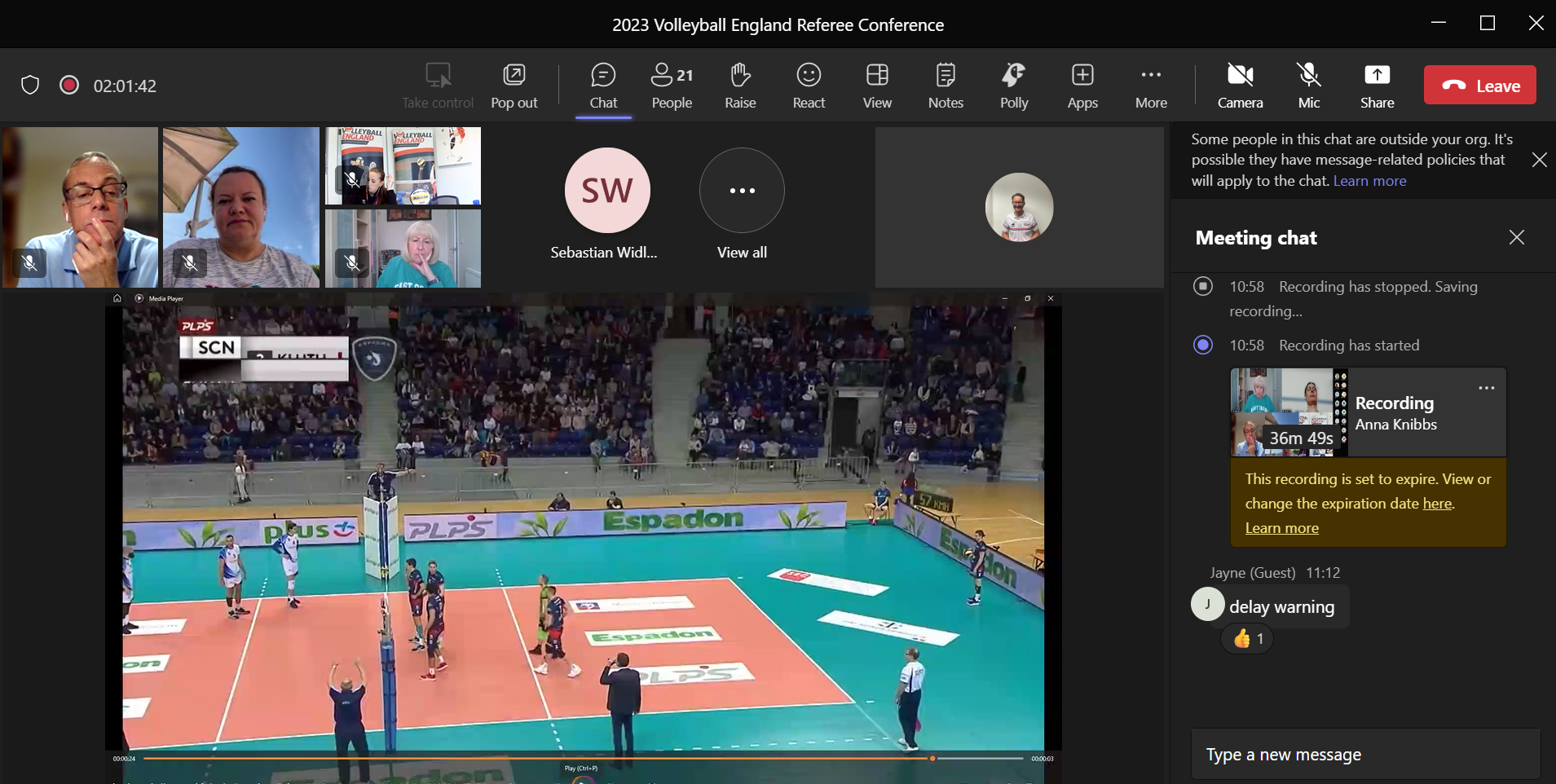 Referee Sebastian Widlarz then led an interactive workshop on the use of sanctions for misconduct and delay, which focused on indoor scenarios.
It prompted some excellent discussions as he used videos from games (pictured above) to ask those in attendance what would have been their decisions in a number of selected scenarios.
Volleyball England Project Lead for Competitions John Worrall answered questions on how officials can get the best out of new VolleyZone, while fellow hub member, Deputy CEO Guin Batten, talked about the organisation's People Plan, giving attendees the opportunity to provide their own input.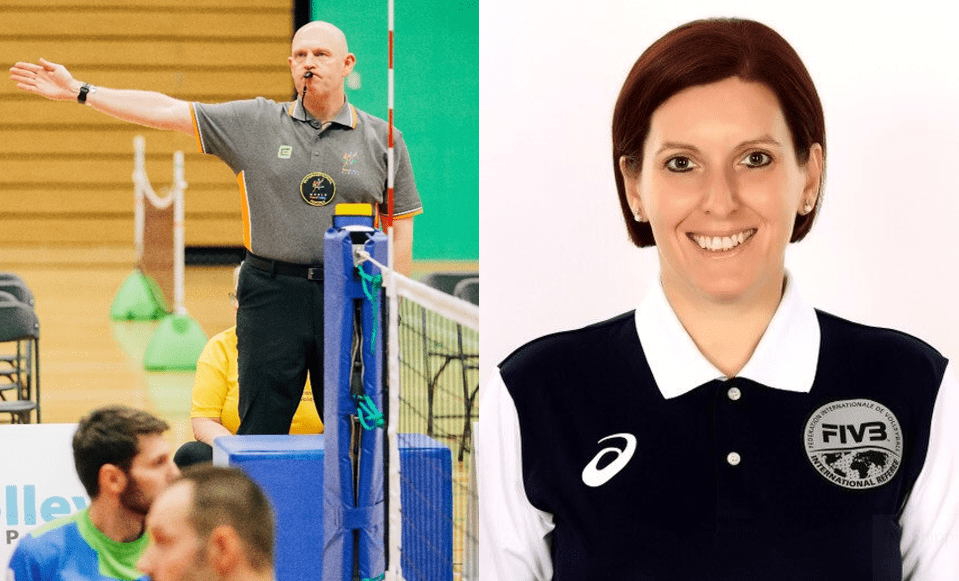 An entertaining reflection from international referees Katarina Cepinova and Peter Parsons (pictured above), chaired by Brendan Fogarty from the Volleyball England Board, made up the final conference slot.
"I started in 2008 after playing as a junior in Slovakia, and it has been a really exciting journey for me as I got up to a national level. I was lucky to be in the right place at the right time, going to UK School Games and National Cups to allow me to grow and develop as a referee," said Katarina.
"I completed my international referees' course in Argentina and it was fantastic to get inspired at that event. I have always been lucky to have the right people in the sport to inspire me.
"From 2018 I have refereed three to four games in Europe a year and I have had so much support from lots of individuals."
Peter added: "I started out playing in the Berkshire League and stopped in 2005, when I concentrated more on the refereeing side.
"In 2011, I went on international course for sitting volleyball in Sarajevo and got my full international badge three years later.
"The nature of being an international sitting volleyball referee, as opposed indoor, can be quite different as it is tournament-based, with no midweek one-off games.
"I'm off to Venice next month and have been to four different countries though the sport. Going all around the world and experiencing new cultures, people and cities has created a lot of great memories."
Event organiser Anna Knibbs, Volleyball England's Project Lead for Workforce, said the feedback received had been 'hugely positive' and hopes futures events can grow to be even more successful.
"As a National Governing Body, we are keen to encourage a culture of continued learning and development, and conferences such as these help in that process," she said.
"We'd like to thank all those who joined the Conference, particularly the speakers and workshops facilitators, who provided some fascinating insights and points for discussion."