8 Apr 2022
Cornacchia World Cup squads announced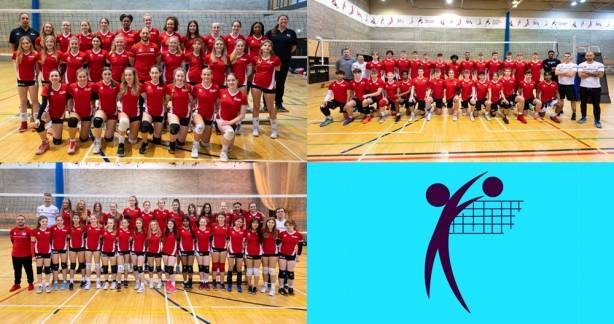 The England Junior Women, Junior Men and Cadet Girls are flying out to Italy to take part in the most competitive tournament in the country, the Cornacchia World Cup.
The competition takes place from the 15th-18th April in Pordenone and is attended by an extraordinary number of national and professional teams from around the world.
Junior Women
The athletes that have been selected for the Junior Women's team are:
Abigail Ketley
Adaora Belonwu
Alexys Archie
Ellie Glowrey
Freya Lorkin
Heidi Sheridan
Isobel Watson
Katie Anderson
Libby Roberts
Mia Bradbury
Mischa Jankowska
Nina Erminio
Tara King
The staff that will be joining the Junior Women are:
Alex Smith
Catarina Machado
The England Junior Women have been working hard over the past few years and have created a strong team. They're heading to Italy ready and excited to take on the other U19 women's teams at the Cornacchia Cup.
Junior Men
The athletes that have been selected for the Junior Men's team are:
Asher Miller
Carter Howlett
Jacob Thomas
Jake Sanders
Jamie Neale
Mateusz Bobkowski
Max Gibbins
Nahome Tewelde
Nathan Hall
Nathaniel Williams
Oliver Tuck
Peter Soczewka
The staff that will be joining the Junior Men are:
Sam Shenton
Sam Bragg
Andrew Tuck
Sam Shenton, Junior Men's Co-Head Coach said: 'The England Junior men are excited to be facing some of the best U19 national teams and club teams in the world. Our hard work over the last few difficult years during covid and our ability to adapt to different situations will make this tournament extra sweet for the players and coaching staff. Thanks go to all athletes, parents and clubs for supporting our fantastic volleyball talent in England. We look forward to challenging ourselves and setting performance bench marks leading to the rest of the year.'
Cadet Girls
The athletes that have been selected for the Cadet Girl's team are:
Harriet Philip Edwards
lauren Howe
Elizabeth Gilbert
Alice Jagielska
Ena Kovacevic
Maia Darling
Anna Szentessy
Emilie Levich
Daisy Boardman
Duru Beyazit
Anja Erminio
Molly Clark
Heidi Bright
The staff that will be joining the Cadet Girls are:
Darren Lewis
Freddie Fairbairn
Iwona Grabon
The Cadet Girls is the youngest of the England squads taking part in the Cornacchia Cup. They've put a lot of work in to ensure they have a solid side and skillset. They're looking forward to competing with the other U17s teams in the competition.
Cadet Boys
Instead of the Cornacchia Cup, the Cadet Boys squad will take part in a 4-day training camp from the 15th-18th April. The Cadet Boys squad is full of young athletes with lots of potential. As they don't have as much experience of playing together as their peers, we're concentrating on a camp at home but know that, because their hard work is paying off, they will be out showcasing their talent on international courts in the not-too-distant future.
Thank you ACS International School in Cobham
A massive thank you to ACS International School in Cobham for hosting the Junior Men's team on Sunday and Monday for training ahead of the Cornacchia Cup in Italy.
Assistant Coach Giorgio Scatigna-Gianfagna said: "ACS International School have excellent sports facilities and we're grateful that our U19 Men can run a training camp there.
"We hope this is the beginning of a great relationship between Volleyball England and ACS International School in Cobham, where volleyball and more recently beach volleyball are extremely popular sports."