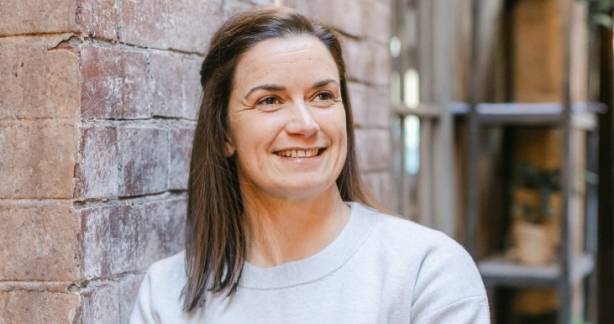 Volleyball England has announced that Deputy CEO Sam Jamieson will take up the role of Interim CEO.
Sam's appointment will begin when Sue Storey leaves to become the CEO of Badminton England at the beginning of May.
The Board has worked quickly to start the process for recruiting a permanent CEO and will release further details in due course. Sam will remain in post until a successor is in place.
Background
Having worked for Volleyball England for more than 8 years, Sam has broad knowledge of the sport's three disciplines and the Volleyball Family. She joined as a Volleyball Relationship Manager (VRM) in 2014 from British Weight Lifting, where she worked as the National Development Manager.
As a VRM, Sam worked closely with clubs and local stakeholders to develop the game in the North East. This was driven forward by Sam's work bringing together the volunteer network and stakeholders as well as securing tens of thousands of pounds a year in new grant funding.
She was promoted to Senior VRM, taking on responsibility for the entire network of VRMs, before joining the senior management team as Core Market Officer in 2017. Sam has helped to stabilise the organisation through a turbulent period and was appointed Deputy CEO in 2019. Her close work with Sue Storey and the Board of Directors on the development and delivery of the organisation's strategy, The Game Plan, will ensure continuity and a smooth transition in the interim period.
"We have so much to look forward to"
Sam Jamieson said: "I feel incredibly lucky to be taking charge of Volleyball England at a time of such growth and development. During my time at Volleyball England, I have seen a huge amount of change and success and I plan to use this experience to maximise our impact on the opportunities we have before us.
"With Birmingham 2022, major digital transformational projects, and the exciting annual programme of summer tournaments on the horizon, we have so much to look forward to. I am absolutely committed to building on the momentum we have gained and further increasing the profile of the sport.
"I look forward to taking on this new challenge together with the support of our clubs, volunteers, and Hub staff without whom none of these opportunities would exist.

"I wish Sue the best of success with Badminton England and know she will make an immediate impact as she did with volleyball."
Interim DCEO
With Sam taking on the role of Interim CEO, Rob Payne has been appointed Interim Deputy CEO.
Since joining Volleyball England in 2013 as a VRM for the West Midlands, Rob has worked on a wide range of projects as National Young People Manager, Core Market Coordinator and in his current role as a Strategic Manager (An Ace Service).
His extensive experience in developing and delivering volleyball makes him ideally suited to cover for Sam during this interim period.
Rob Payne said: "I'm incredibly excited to be appointed as the Interim Deputy CEO at such a vibrant time for the sport.
"I know we have so many grassroots heroes contributing towards the sport's growth and feel that, working closely together, we can help unlock the full potential of volleyball, beach volleyball, and sitting volleyball.
"Having worked in different roles during my time at Volleyball England, I have a great understanding of the challenges and opportunities and can't wait to get started."
Various options are being explored for covering the Strategic Manager (An Ace Service) role in the interim period. More to follow.
Adam Walker, Chair of Volleyball England, added: "Our Nominations Committee was delighted to be able to look internally for both interim roles The strength of our team and of Sam and Rob means the Board is confident of continued growth and development of the sport while we search for a permanent CEO.
"Sam Jamieson has been an outstanding Deputy CEO and there was no hesitation in recommending her for the interim role, and Rob has also proved his worth in both roles he has covered in recent years.
"Congratulations to both Sam and Rob. The Board looks forward to sharing our journey this year with you both."
Sam and Rob will be transitioning to their new roles in the coming weeks with their appointments taking effect as of 9th May.