4 May 2022
British winners: World ParaVolley Awards 2022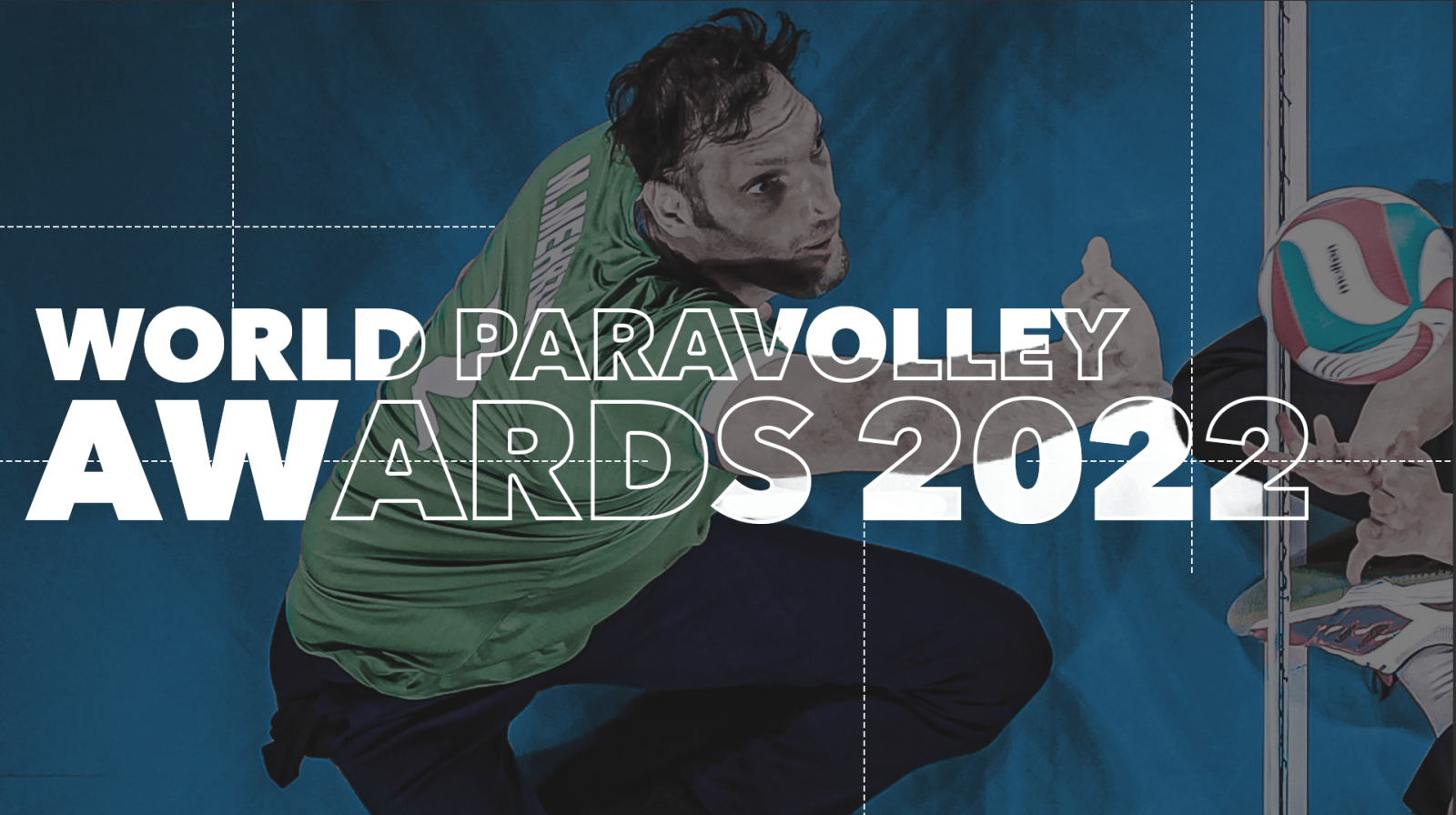 The World ParaVolley Awards 2022 were distributed on World ParaVolley Day on the 24th April by the World ParaVolley Board of Directors.
A huge congratulations to the 9 British members of the Volleyball Family who won awards across all 3 categories.
Outstanding Achievement Awardees
Outstanding Achievements are awarded to worthy candidates for their outstanding contribution to the development and promotion of ParaVolley.
British winners
Richard Osborne is the Coach for UK Armed Forces Invictus Team, the GBR Development Coach and was the Sitting Volleyball Lead for Volleyball England (2020-2022).
Dee Wauchope was an International Referee (2007-2021); Paralympic, World Championships, International and Zonal events.
Distinguished Service Awardees
These awards recognise distinguished service for work through programmes and activities enhancing and increasing the development of ParaVolley.
British winners
Glynn Archibald is an International Referee, Referee Delegate and Observer, WPV Referee Commission Team Leader and is in the fields of technical officiating and governance.
Richard Callicott OBE is a Pioneer and supporter of standing and sitting volleyball in Great Britain and Internationally from 1970-present, he's in the field of event organisation and governance. Richard is also a member of the World ParaVolley Judicial Commission
Maciej Chodzko-zajko is a team Leader of the World ParaVolley Technical Commission, a Senior Staff Member and Tutor and an International Referee.
Jerry Dillon is an International standing volleyball player at four Paralympics. He has represented Great Britain over 100 times. Jerry is an active motivational speaker, raising awareness, promoting paravolley, and what Para athletes can achieve. He is also the Vice-Chairman of the British Amputee Sports Association.
Matthew Rogers is the Founder of VolleySLIDE, was a Sport Manager at London 2012, a Media Manager at the World Championships (2014), and a National Team Manager. He works in the fields of development, event management, coaching and Education through Digital Communication.
Jun Ming Zhang is an International Classifier (2007-present), the Chair/Team Leader and developer of the Anti-Doping Commission of World ParaVolley, led and met deadlines for the WADA Compliance Review in 2018 and has been appointed to events in multiple medical capacities.
Honorary Life Members
Honorary Life Membership is bestowed to 12 of the pioneers who set the foundation for the future of development and sustainability of World ParaVolley.
British winner
Gordon Neale OBE was awarded an Honarary Life Membership for his leadership in the fields of refereeing, coaching, administration and governance.
Honarary mention
An honary mention goes to Anton Raimondo, who won a distinguished servises award. Anton was an international player for Great Britain before relocating to South Africa. He is also a member of the Volleyball England Hall of Fame.
Read more about each winner on the World ParaVolley Website.