7 Sep 2022
Sitting Volleyball Grand Prix: entries open for 22/23 season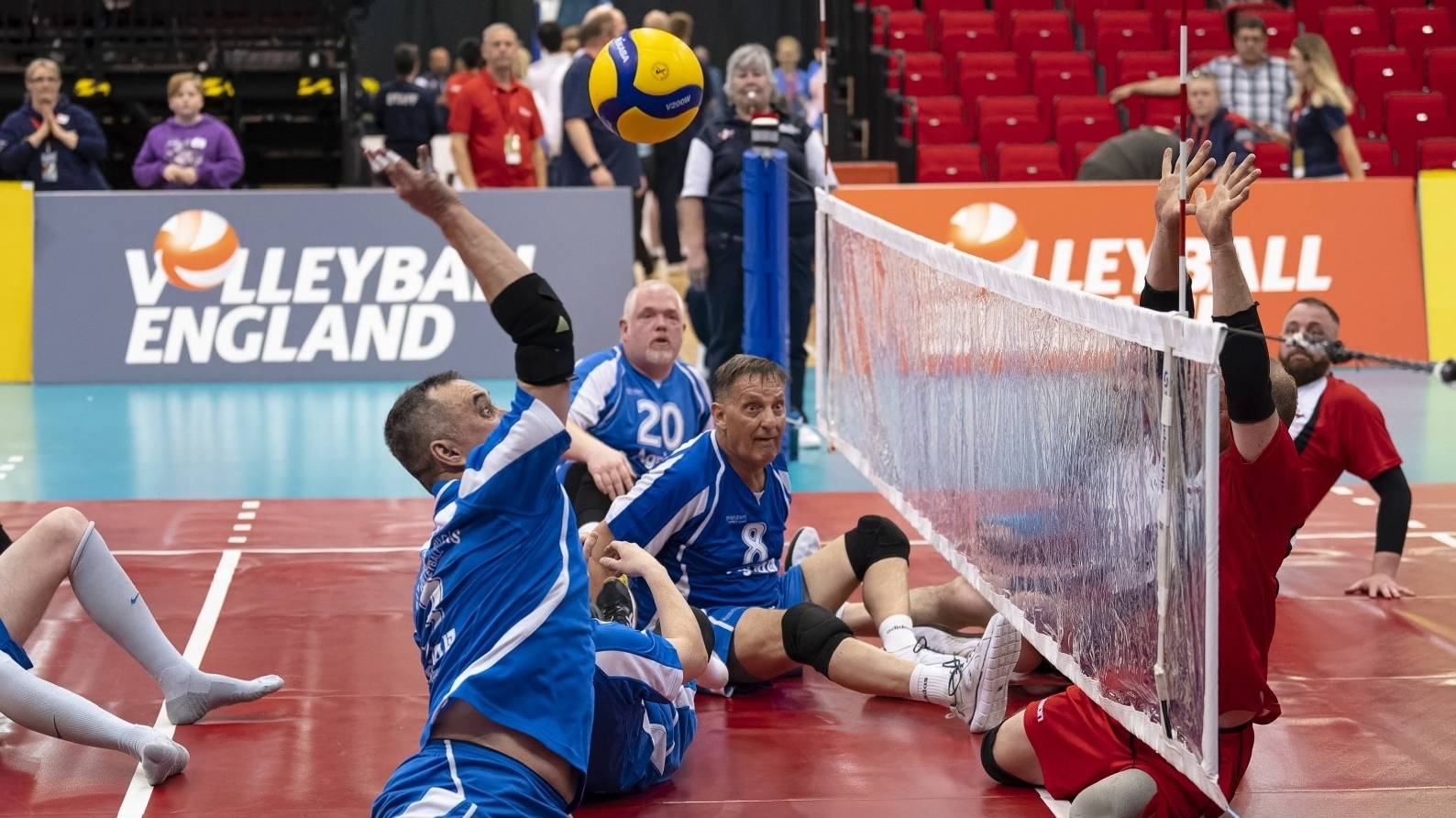 New and established sitting volleyball teams are encouraged to enter this season's programme of Sitting Volleyball Grand Prix - with the first competition taking place in a matter of weeks!
In total there will be 6 Grand Prix events this season. Points accumulated at each are tallied up for an overall standing across two divisions: Tier 1 and Tier 2. One team is promoted and one team relegated after each event.
The top teams will play in the grand final as part of Volleyball England's Cup Finals weekend on 22nd and 23rd April.
Thanks to the work of the Volleyball England Foundation in helping them get started, last season saw a number of new teams enter the Grand Prix for the first time.
Throughout the season there was a fierce battle for top spot. But in a dramatic 5 setter over their rivals South Hants, Sitting Bucks came out on top.
We hope to see the same great level of competition across both tiers when the series returns in late September.
Grand Prix dates and deadlines:
Grand Prix 1 " 25th September 2022 (entry deadline: 12th September)
Grand Prix 2 " 23rd October 2022 (entry deadline: 10th October)
Grand Prix 3 " 3rd December 2022 (entry deadline: 21st November)
Grand Prix 4 " 22nd January 2023 (entry deadline: 9th January)
Grand Prix 5 " 18th February 2023 (entry deadline: 6th February)
Grand Prix 6 " 12th March 2023 (entry deadline: 27th February)
All Grand Prix are held at the National Volleyball Centre, Kettering.
Team entries and player registrations
Teams must enter each Grand Prix individually via the membership portal VolleyZone. The cost of entry is £78 per team per Grand Prix. Each team must also be attached to an affiliated club.
Each competitor is required to purchase a player registration for the season too. Senior registration costs £26 and junior registration (U18) is £16. Player registration is a one-off fee.
For quick help on processing your entries or registration via VolleyZone, please watch our handy tutorial videos. The Competitions Team can also be reached by emailing competitions@volleyballengland.org.