30 Sep 2022
Steve McKeown appointed as England Junior Women Head Coach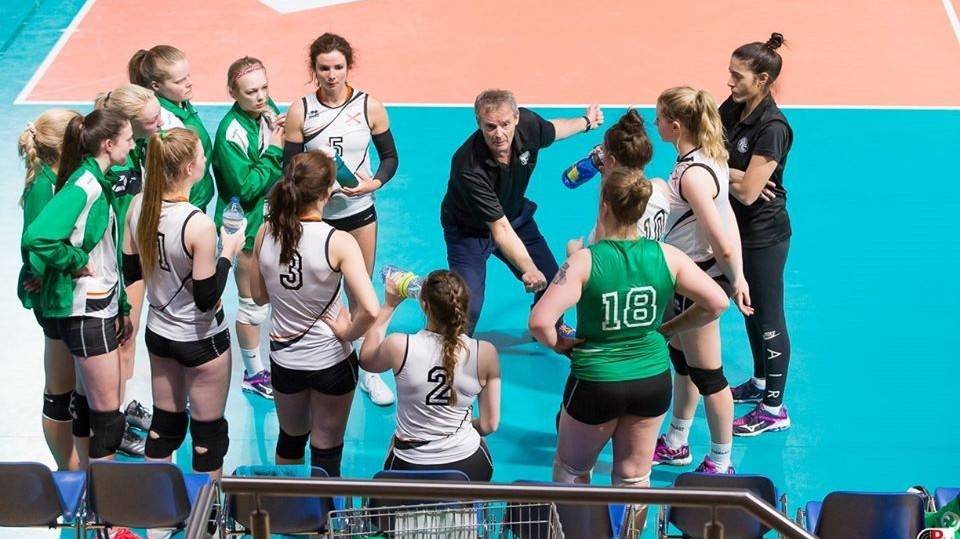 Volleyball England is pleased to announce the appointment of Steve McKeown as Head Coach for the England Junior Women (U19).
Steve re-joins the England talent team after a few years away, in which he was Head Coach for the Northern Ireland Senior Women Volleyball Team.
As a Senior Sport Lecturer at Carnegie School of Sport, Steve brings bags of coaching and sporting knowledge to the role.
'I am pleased to be returning to Volleyball England's Talent Development Team and getting back to my 'second home' in Kettering, to coach on the Junior Women's Programme. There is so much potential in English volleyball and I am so looking forward to unearthing some great new talent.' Steve said.
In the past I have worked on Volleyball England's regional, divisional and national cadet programmes. I am super excited to take another step on the talent development ladder to work with national players at junior level.'
Steve will be working with Assistant Coaches Rachel Hutt and Alexandra Smith and Team Manager Catarina Machado.
We would like to thank Danny Primus, previous Junior Women's Head Coach, for his service, hard work and dedication to the talent pathway. We wish him the best of luck with his future endeavours.
We are happy to also welcome Sam Sorsky to the England talent team, who has been appointed as an Assistant Coach for the England Cadet Girls (U17).
Sam will join fellow Cadet Girls Assistant Coaches Freddie Fairbairn, Marjana Senk Erminio, and Krystian Kowalski, Head Coach Darren Lewis and Team Manager Iwona Grabon.