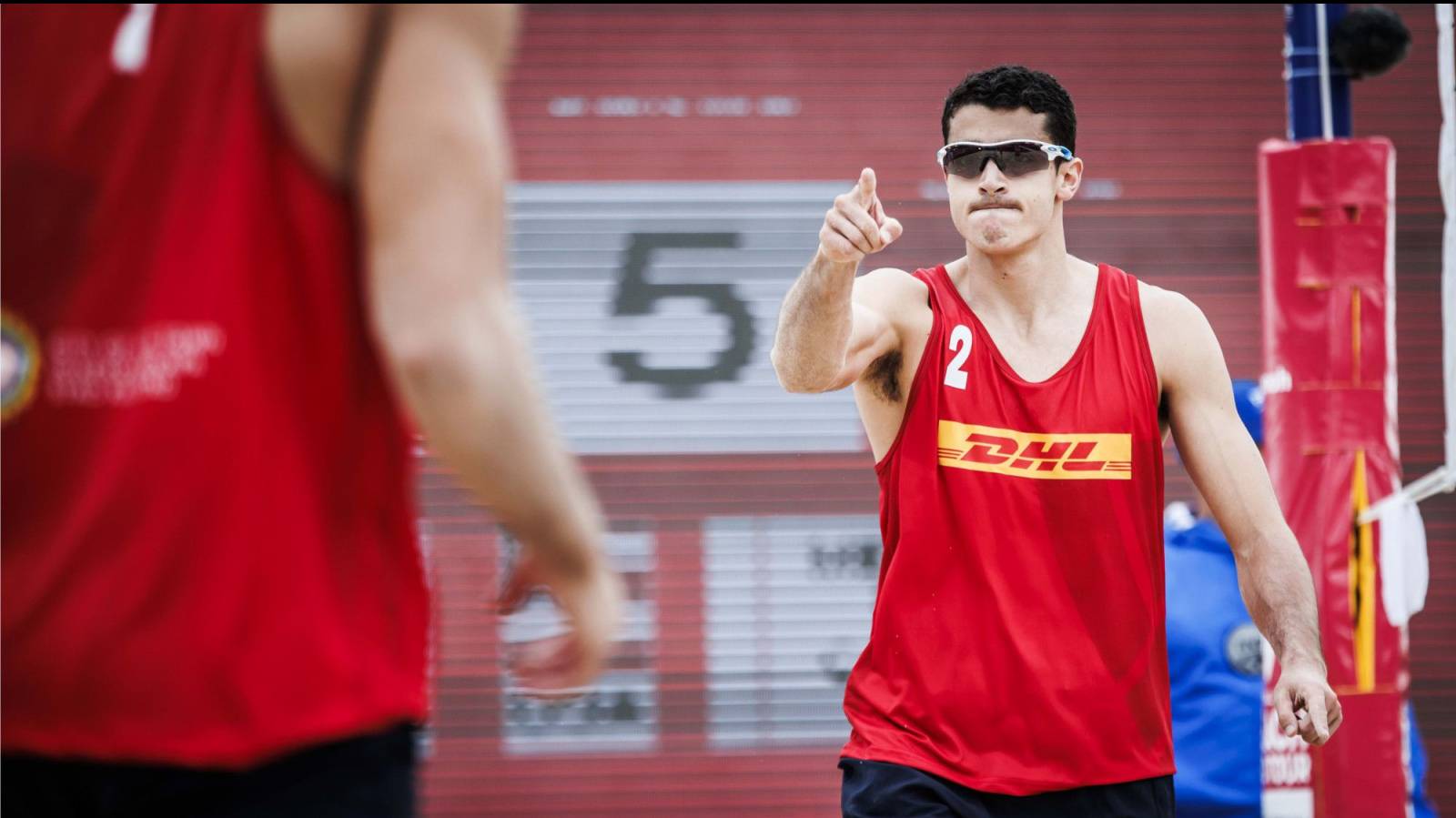 England's men's teams continue to set new national records on the international beach volleyball circuit.
Not only did Issa Batrane & Freddie Bialokoz and Javier & Joaquin Bello position themselves to become the first English teams to enter the qualifiers of an Elite 16 tournament – the highest level of the FIVB's new international circuit – both won back-to-back matches in Cape Town, South Africa, to qualify for the 16-team main draw.
Issa & Freddie emerged from the qualifier without dropping a set after beating Switzerland's Zürcher / Jordan (21-18; 21-14) and the USA's Crabb / Sander (21-19; 21-16).
The Bello Brothers, playing together for the first time since they won a bronze in Cortegaça in August, marched into the main draw with a 2-1 (21-17; 15-21; 17-15) victory over USA's Mewhirter / Caldwell and a 2-0 (21-19; 21-19) over France's Krou / Gauthier-Rat.
Main draw
The heat was turned up even further on the 2nd and 3rd days of the competition, but both teams showed their quality with performances of the highest calibre.
Issa & Freddie's winning streak continued with a 2-1 (21-19; 12-21; 15-11) over Austria's Pristauz / Ermacora in their first group B match. But despite competitive performances in their remaining games, the pair lost 0-2 (18-21; 17-21) to Australia's Carracher / Nicolaidis and 0-2 (18-21; 17-21) to world no. 2 pair Brouwer / Meeuwsen of the Netherlands.
The European Champions Åhman / Hellvig provided the Bello Brothers with a stern test in their group C opener, the match ending 0-2 (13-21; 14-21) in favour of the Swedes, who would go on to take silver. Next up were Luini / Penninga, a tight match that finished 1-2 (22-24; 21-13; 12-15) to the Dutch side. With confidence-boosting performances behind them, the Bellos started strong in their final match against the Tokyo 2020 bronze medalists Cherif / Ahmed, taking the first set. Unfortunately, the team from Qatar, who also went on to win bronze in Cape Town, came from behind to take the match 1-2 (25-23; 14-21; 11-15).
After an exhilarating few days going toe-to-toe with Olympians, both teams' tournament ended after the group stage, finishing joint 13th. Another major achievement in what has been an exceptional year for England's trailblazers.