13 Jan 2023
Head Coach Simon Loftus buoyant after England Men finish 2nd at Novotel Cup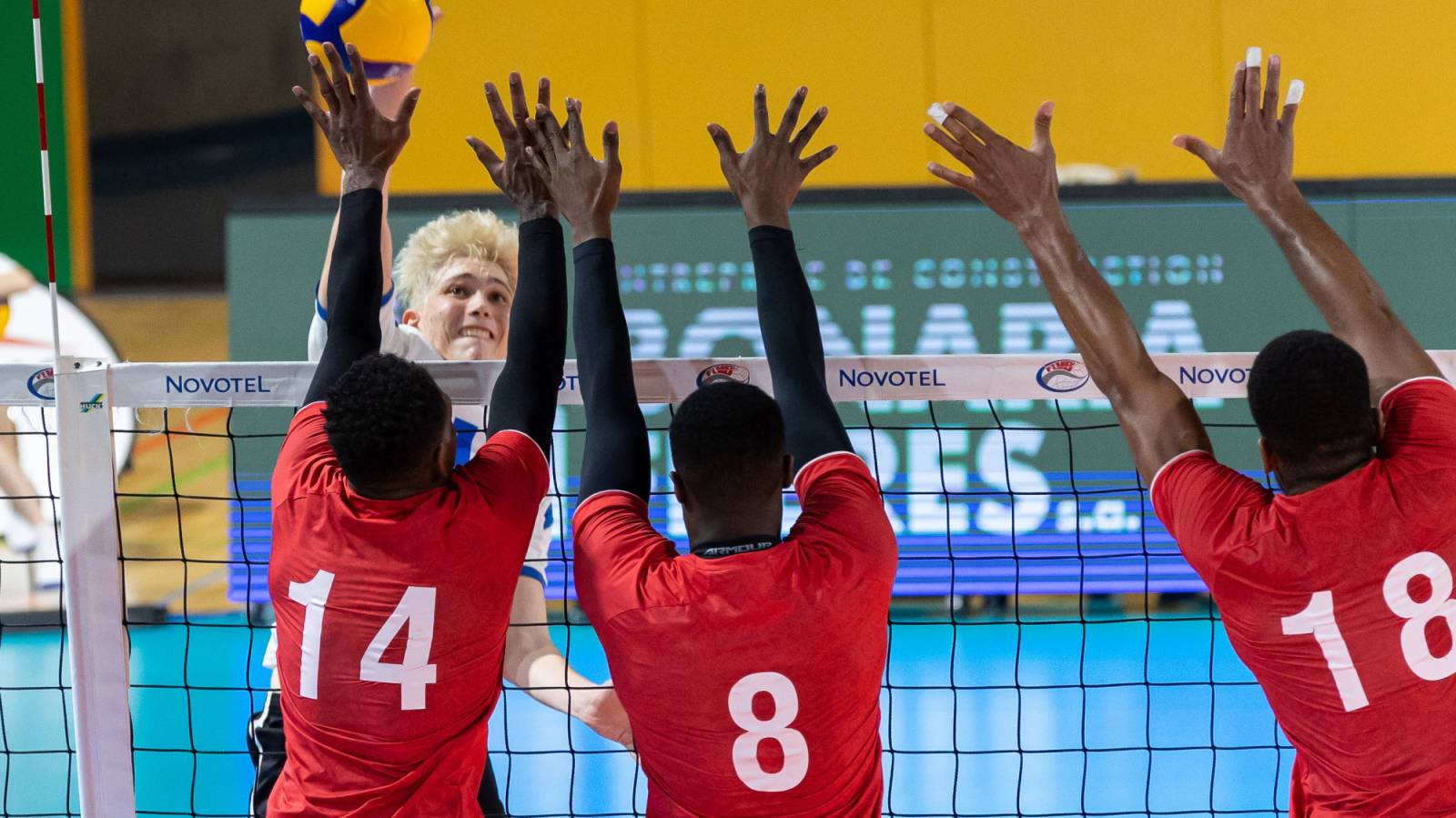 England Men Head Coach Simon Loftus says the team have made a 'big step' with their performances in last week's Novotel Cup.
England, whose 14-man squad comprised of 10 uncapped players, ran out straight sets winners against Germany U20s (25-17; 25-17; 25-16) and Ireland (25-15; 25-17; 25-20) either side of a 3-0 defeat to a strong Luxembourg side (20-25; 17-25, 22-25).
"I was really pleased," said Simon on his return from Luxembourg, with his side finishing the tournament in 2nd place.
"It was nice to see us show some progress from the Scotland scrimmage games [in December], building on the leadership and consistency we showed and taking that into the tournament."
The Matches
Loftus was impressed with how his young side imposed themselves on the tournament, kicking things off with a comprehensive victory over Germany.

"The performance against Germany was really good, really stable.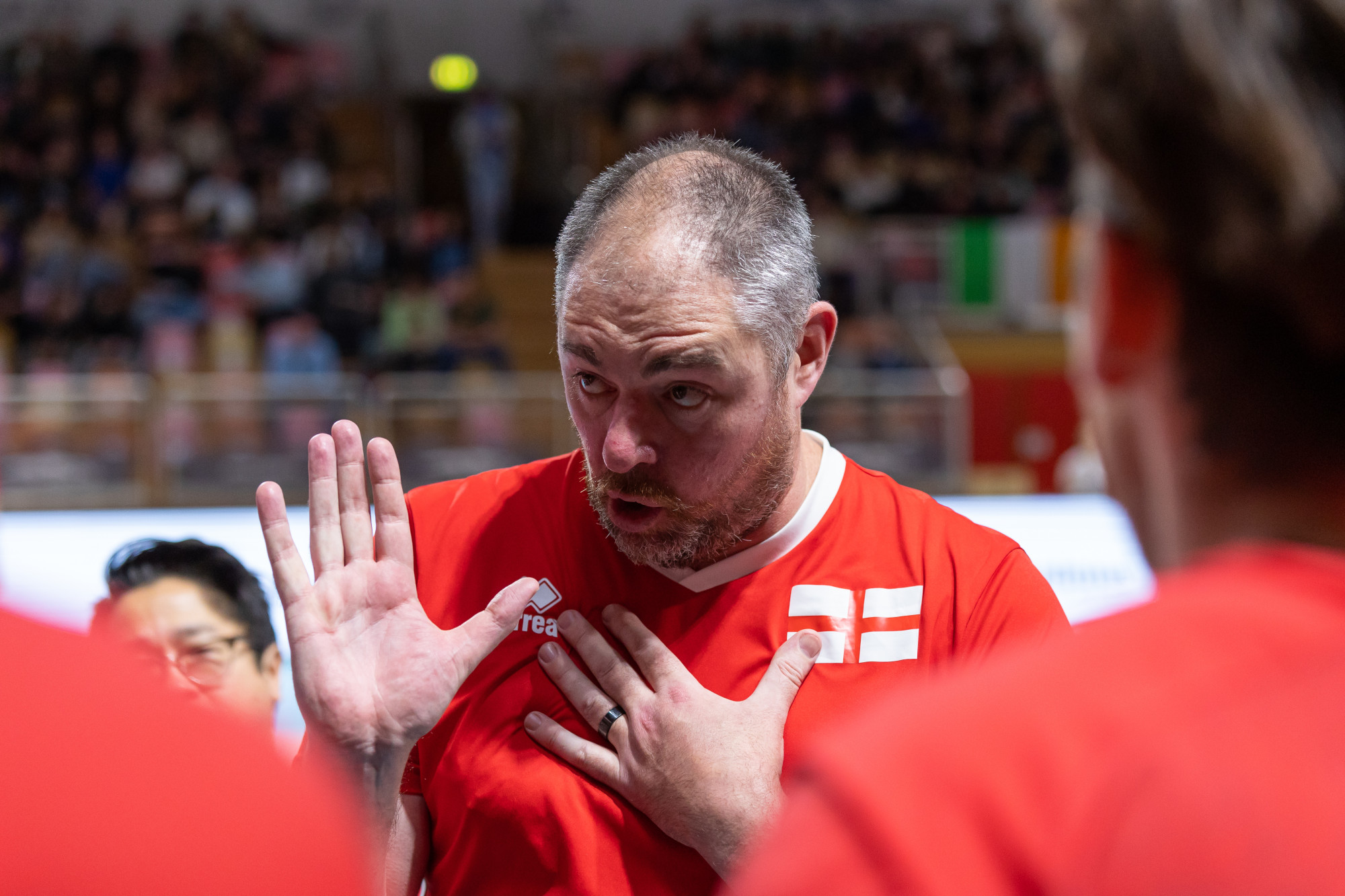 "We were in complete control, played to our level and the score reflected that."
Luxembourg proved a tougher test, but despite a 3-0 defeat, the former IBB Polonia London Head Coach saw some positives in the performance:
"Against Luxembourg, we were there and there abouts. They were a bit better overall.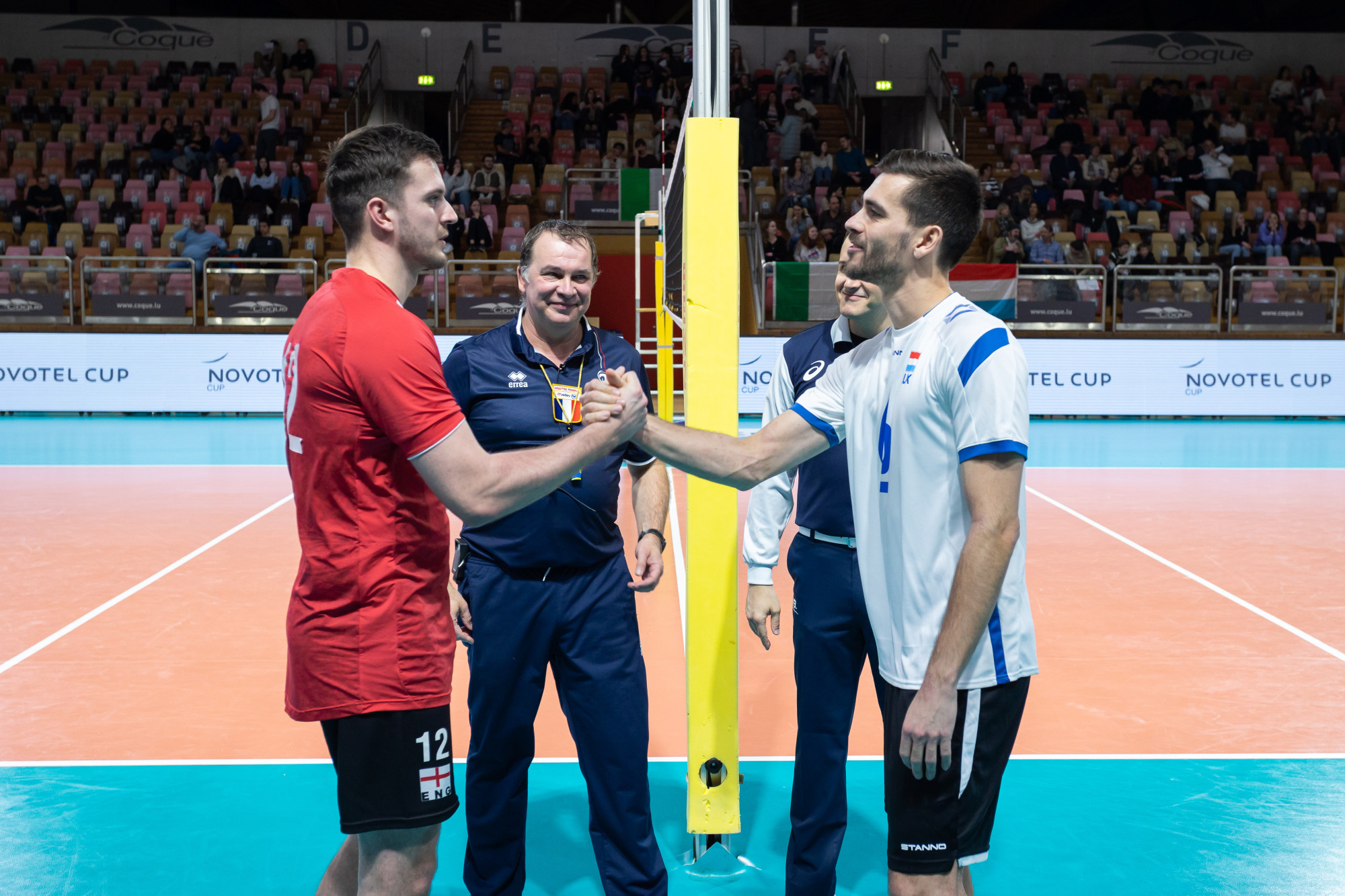 "I made a mistake at the start of the second set with my substitutions," conceded Loftus.
"We changed setters at the start of the second set and probably should have waited a bit.
"We wanted to use the middle a bit more. The guys weren't ready for that change and it knocked them off their rhythm… I take responsibility for that.
"But credit to the guys they fought back, made it respectable and caused Luxembourg some problems in the third set."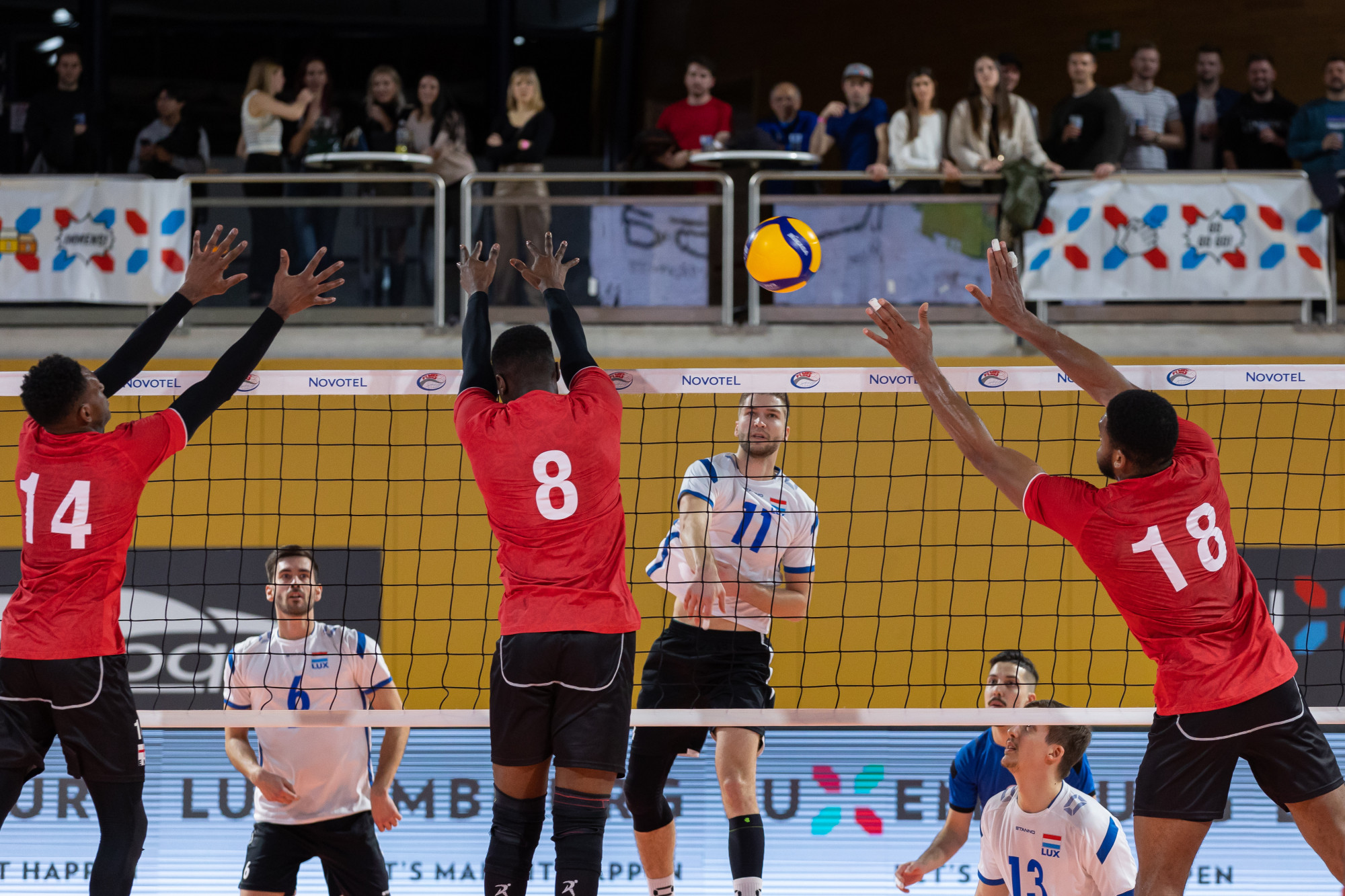 A final match against Ireland gave the Head Coach the chance to rotate his starting six.
"After a good performance we lost a bit of rhythm with so many changes.
"But it gave us the opportunity to run some of the bench and give them experience of an international competition.
"Credit to those that came in, they all played at a level" said Simon.
The Tournament
On the occasion, Loftus said: "Firstly I just want to say thanks to my support staff, Marcel [Sivak] and Chris [Jones].
"They do such a good job and make my life a lot easier, I'm very grateful for their support.
"The tournament's great, the Luxembourg Federation run it and look after us brilliantly.
"Luxembourg beat us comfortably last time, and having not played in three years I was apprehensive," said the Scotsman.
"But we made a big step, and we've seen a few people stepping up to the plate with the retirement of Ieuan Lamb and Adam Bradbury, which are big shoes to fill."
Highlights
Simon, who was Team GB's Assistant Coach at the London 2012 Olympics, was upbeat about the team's first competitive tournament since the 2020 Novotel Cup.
"Seeing the team bond together and develop, and just being back playing international volleyball, are real highlights for me.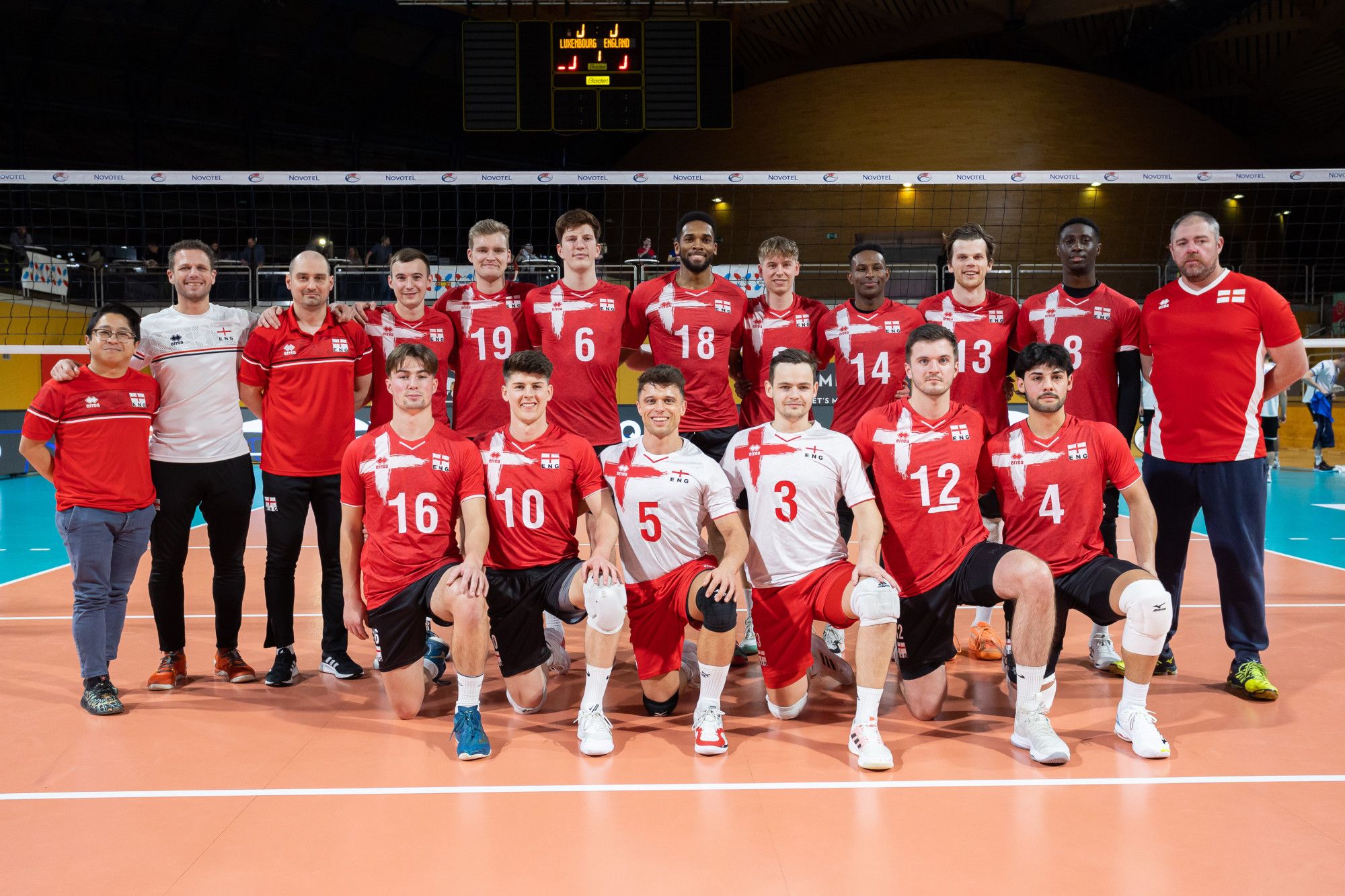 "All the boys are buying into what me and Marcel [Sivak] (Assistant Coach) are trying to do.
"Overall, I'm really pleased with the group, everyone contributed."
Individuals
Commenting on individual performances, the Head Coach highlighted a handful of players who stood out in Luxembourg.
"Nathan Fullerton was a rock throughout; he was absolutely phenomenal.
"Ben Lucas had a really good first day [vs Germany] and third day [vs Ireland].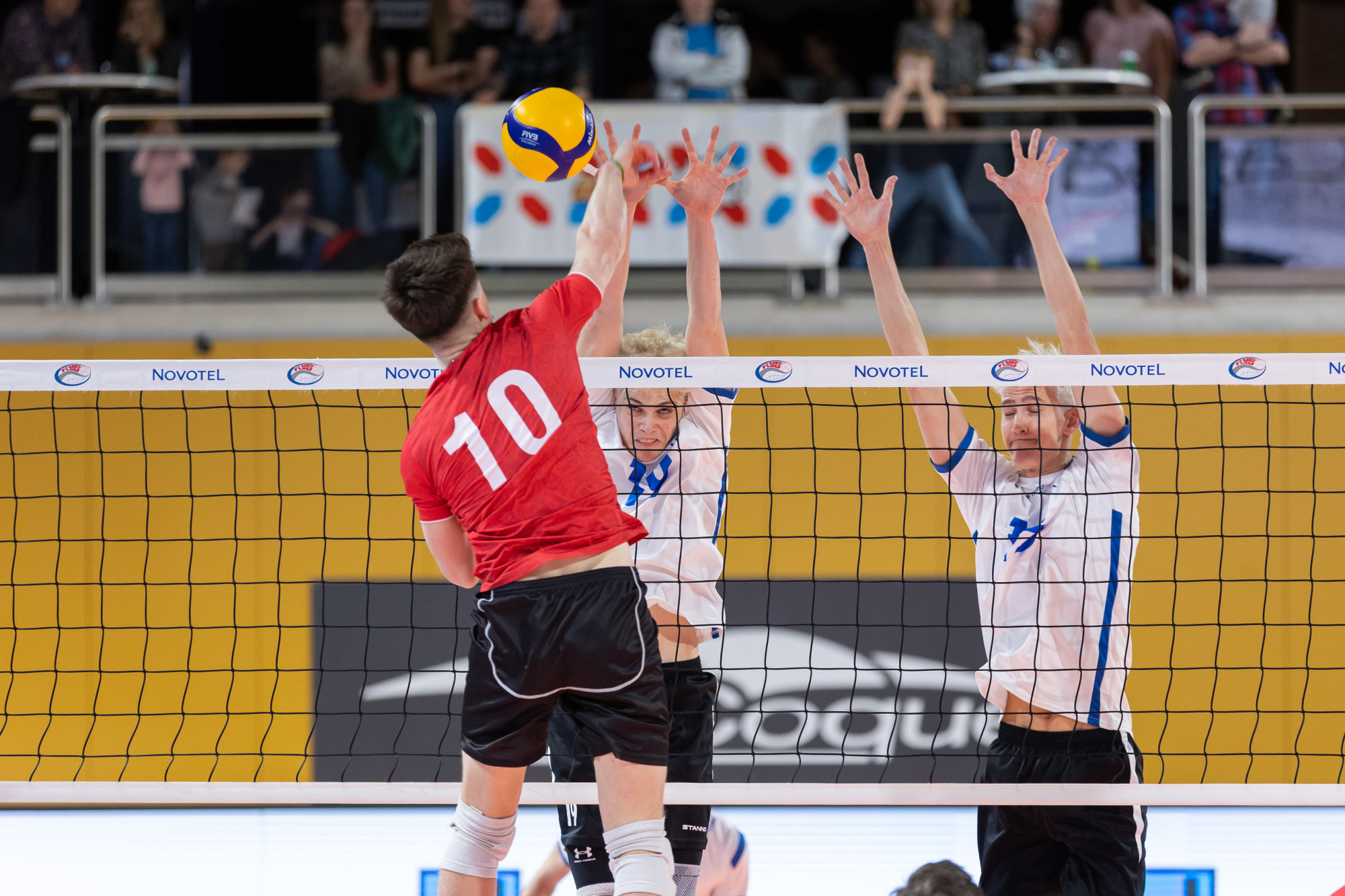 "The two liberos were excellent," the former Scotland international added as he reflected further on the three matches.
"For Iraj [Safaee] it was quite difficult. He started as a backup, then was redesignated as an outside and got a wee cameo against Luxembourg and did well.
On the third day he did well too, he managed it excellently."
The Head Coach was also full of praise for fellow libero Chester Searle.
"With Chester, I was really pleased with his leadership and organisation.
"He supported me massively in getting our coaching points across on the court."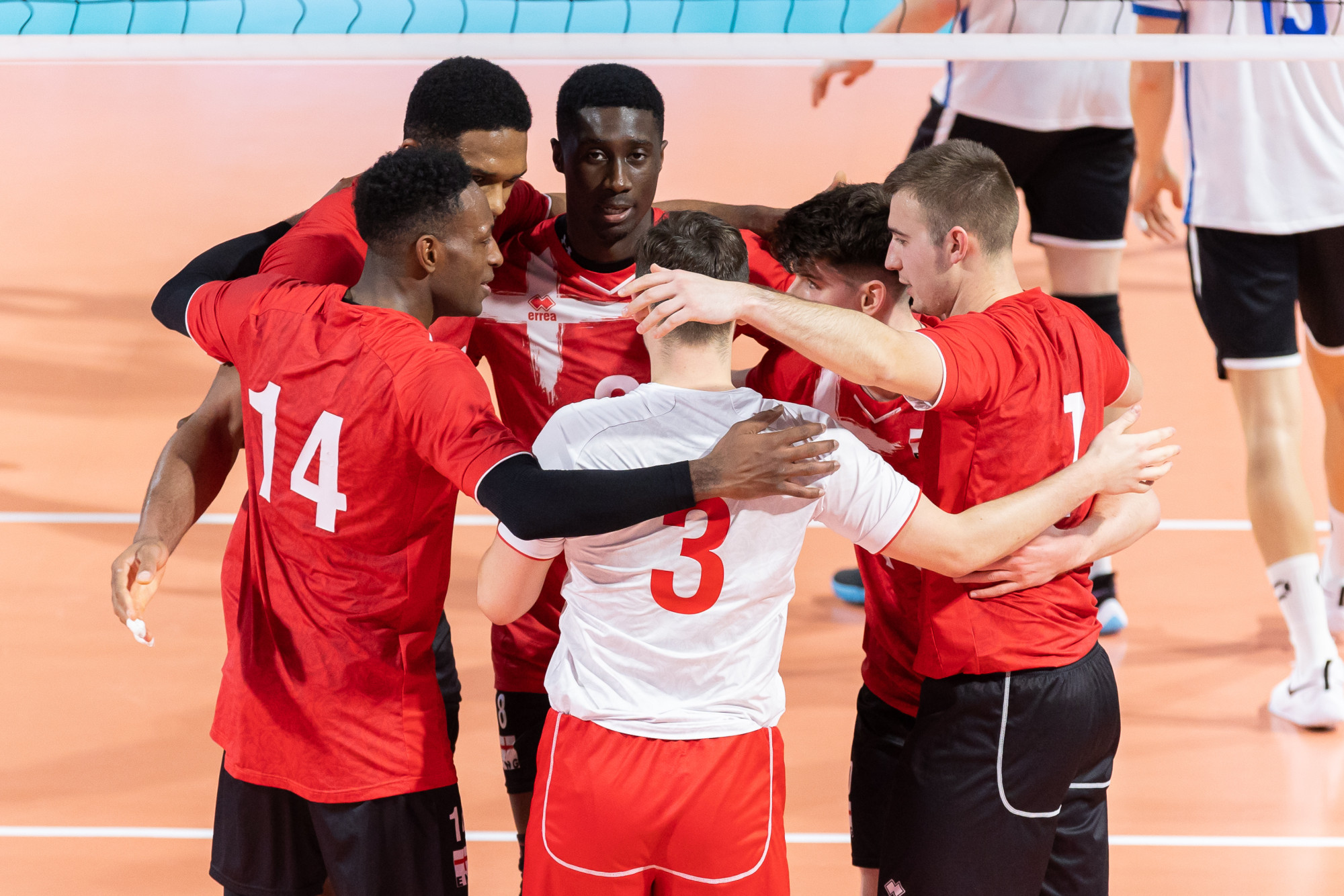 Finally, the Head Coach was particularly impressed with what he's seen from one of the group's most recent additions.
"Ephraim [Mills] joined the group October. He's now looking like he's a starter which is a nice to see."
What next?
On future plans, the former Scotland international says he's keen to keep up momentum on the international stage.
"We've tried to speak with the German Federation about scrimmage games at the end of the season.
"We're also talking about some internationals in Easter and the summer, but we'll wait and see."
Volleyball England would like to place on record their thanks to the Luxembourg Volleyball Federation, the Fédération Luxembourgeoise de Volleyball, for the opportunity to compete at the Novotel Cup as well as their hospitality during the competition.