31 May 2023
Golden weekend on the beach for England athletes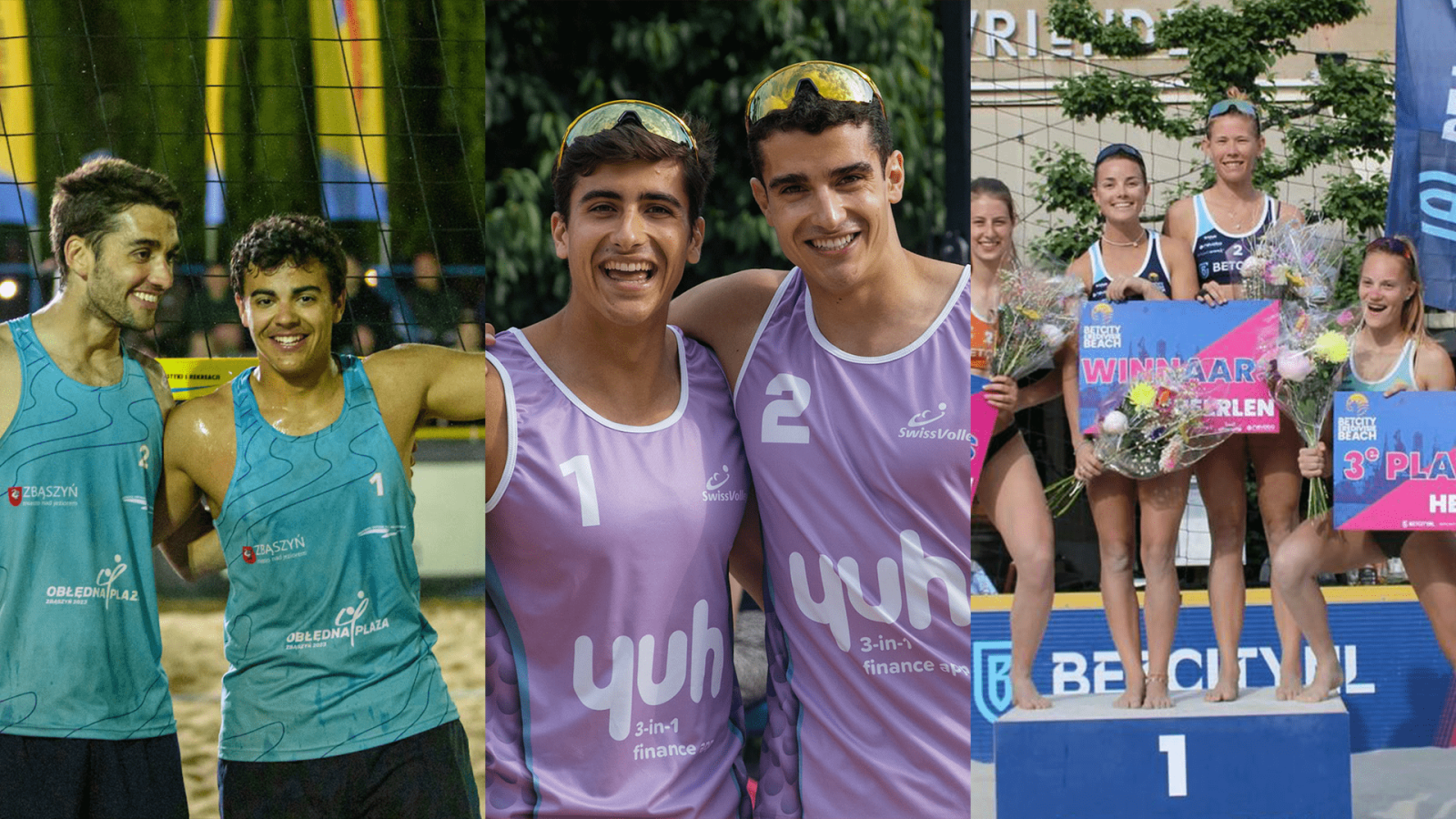 It was a bank holiday weekend to remember for England's Beach Volleyball athletes, with a successful weekend bringing a trio of gold medal finishes on the international stage.
The Bello Brothers, Daisy Mumby & Anaya Evans, and Enrique Bello & Josue Seekings were all crowned champions in their respective competitions across the continent.
At the Yuh Beachmasters event in Switzerland, the Bello Brothers avenged a first round defeat to Swiss duo Kissling/Zandbergen by dispatching the pair 2-0 (21-19; 21-12) in the final. The Commonwealth Games bronze medalists grew as the tournament progressed, finding their form and winning every set from the second round onwards to claim the Swiss tour title.
Daisy Mumby and Anaya Evans, who like the Bellos were recently selected to represent England at the 2023 CEV Nations Cup, travelled to the Netherlands to compete against some of the brightest young talent on the Dutch tour.
The pair edged a nail biting final against Dutch team Van Vegten/Bröring, who they competed alongside at the Madrid Futures event earlier this month, with a hard fought three set victory (21-19; 22-24; 17-15) earning them the BetCity Eredivisie Beach title.
And whilst Javier and Joaquin were in action in Switzerland, younger brother Enrique and his partner Josue took to the court in Zbąszyń, Poland, at the Obłędna Plaża Polish tour event. The pair progressed to the final without dropping a set, and continued their fine form to see off Polish outfit Waliński/Muszyński 2-0 to be crowned champions.
Meanwhile over in Germany, it was a tremendous effort from Team Bialokoz/Batrane who competed at the King of the Court event in Hamburg. A star-studded line up saw the pair compete alongside world number one pair Mol/Sørum of Norway, and the 8th ranked Grimalt/Grimalt of Chile.
Issa and Freddie made it through to the second round of the pool stages, before being eliminated in the last chance play-off and finishing in a very respectable 8th place.
On the international achievements of England's Beach teams, Kirk Pitman, Beach Volleyball Performance Director said:
"It was a great weekend with valuable games in preparation for the Nations Cup.
We are looking forward to seeing our teams taking on the challenge of progressing to the next round of the competition."
Congratulations to all of our beach athletes for their successes!