Beach volleyball makes a welcome return to the Commonwealth Games programme for Birmingham 2022 after impressing on its debut on Australia's Gold Coast. This fast-paced team sport is all about athleticism, teamwork and tactics and it is being tipped to be one of the star attractions of the home Games.
Beach volleyball at Birmingham 2022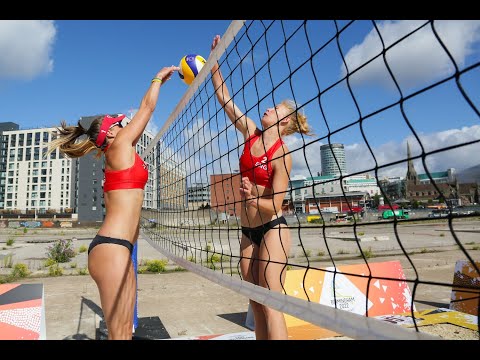 Who will represent Team England?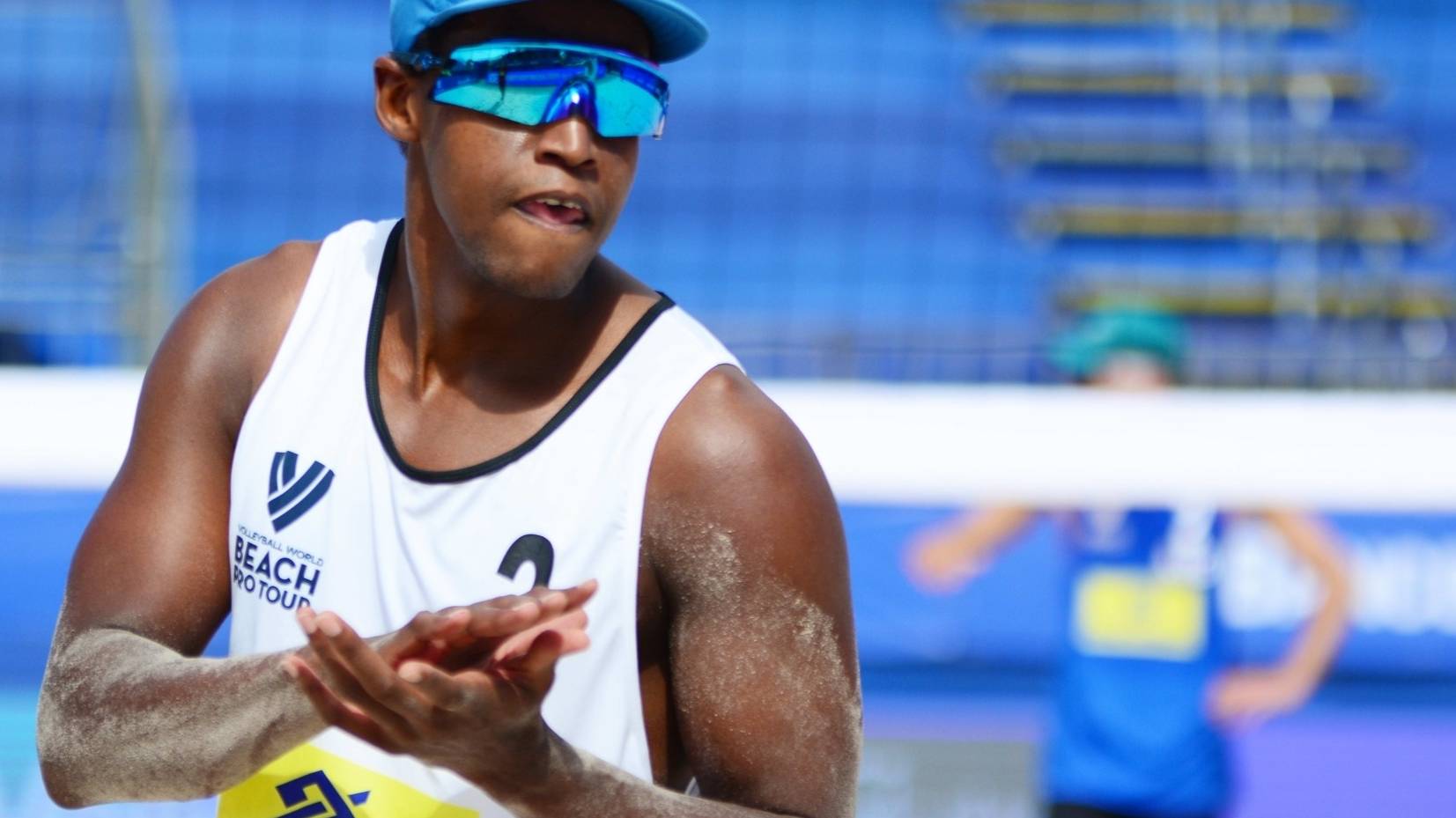 The race to secure Team England's place in the men's and women's tournaments is a hotly contested one.
When beach volleyball made its Commonwealth Games debut in 2018, Jess Grimson/Victoria Palmer and Jake Sheaf/Chris Gregory were the chosen pairs and came close to winning bronze medals.
Now, with a burgeoning beach volleyball scene in England, there is an even larger group of rising stars who are fighting for the chance to represent their country, as proven at our Commonwealth Games Funding Tournament.
Ultimately, whoever wins our Commonwealth Games Selection Tournament in May 2022 will be chosen to represent Team England.
Four years after the Gold Coast, with the same fight and determination but with the roar of a home crowd cheering them on, the goal for the chosen teams is to secure a place on the podium.
When will beach volleyball take place during the Commonwealth Games?
Beach volleyball will feature on 9 out of 11 days of spectacular sporting action in Birmingham.
The home Games' opening ceremony is set for Thursday, 28th July and two days later on Saturday, 30th July, the first athletes will step out onto the beach courts.
Featuring both weekends, beach volleyball continues right through the Games until its climax on Sunday, 7th August, the penultimate day of Birmingham 2022, when the battle for bronze, silver and gold medals climaxes.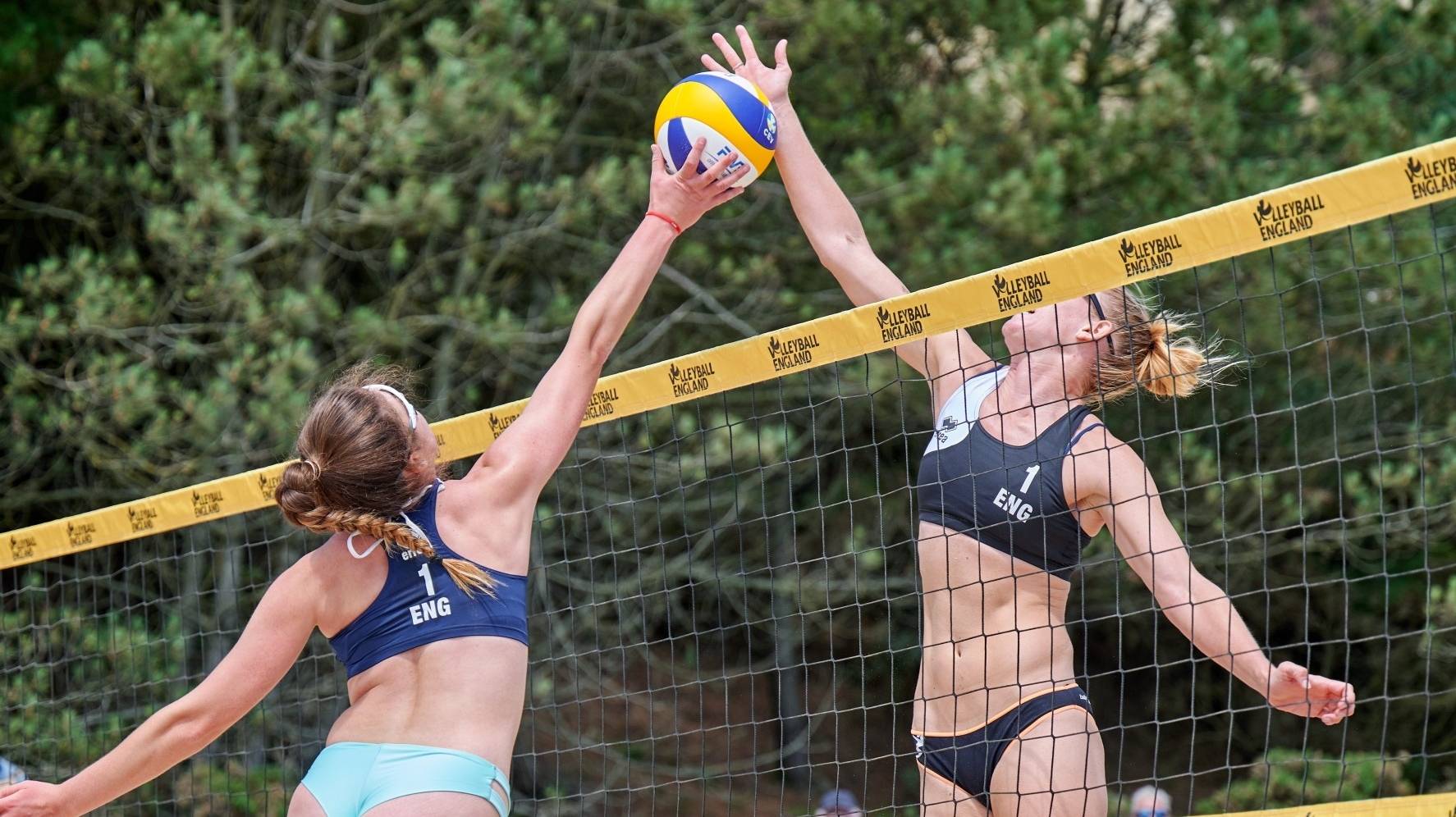 The main ticket ballot is now closed. The remaining tickets can be purchased via the...
Inspired by Birmingham 2022 to take up volleyball?
Let us know what you're most interested in by completing this short form and we'll connect you to opportunities. It's as easy as that! You can also find out more about how to get into volleyball here.
Where in Birmingham are the beach volleyball tournaments being held?
A bespoke arena is being built in the inner-city area of Smithfield to stage the beach volleyball as well as the 3v3 basketball and 3v3 wheelchair competitions.
This urban setting is a stark contrast to the golden sands of Australia but will provide a fitting backdrop for our young and vibrant sport.
The Birmingham 2022 legacy
As the sports body for beach volleyball - and also volleyball and sitting volleyball - we're working closely with organisers, key stakeholders and the wider volleyball community to ensure beach volleyball is one of the highlights of this huge sporting event.
We're working hard to ensure our Team England athletes have the best possible preparation going into the Games and that Birmingham 2022's legacy lives on for many years.
How can I support Team England?
Birmingham 2022 will be the biggest sporting event to be staged in the UK since the London 2012 Olympics and Paralympics. To show your support for England's beach volleyball athletes and stay abreast of the latest news, follow Volleyball England on Facebook, Instagram and Twitter.
For more information on the Birmingham 2022 Commonwealth Games visit www.birmingham2022.com.